•
•
•

The Friday email: 18 March 2022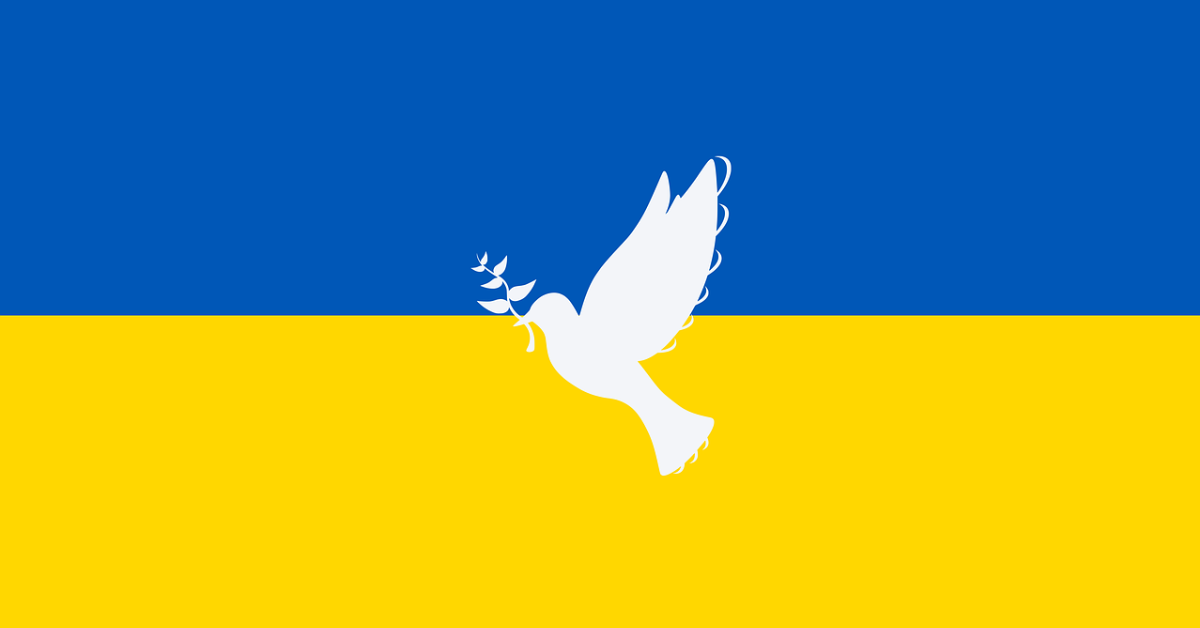 The Friday email: 18 March 2022
18 March 2022

Ukraine: education union solidarity
Education International (EI), the global union federation for education workers including UCU, has launched a solidarity assistance fund for members of Ukrainian education unions who are still in Ukraine or have been forced to flee the country and are now refugees. For details of how members and branches can contribute to the education union solidarity fund, as well as current statements from UCU and EI on the war in Ukraine, please click here.
Higher education: vote, strike, keep fighting!
Balloting is underway at 149 universities to renew our legal mandate for further action over cuts to pensions and deteriorating pay and conditions. Please look out for your ballot pack in the post and vote YES to action. If you've lost your pack don't worry, you can request a replacement via our website from Wednesday 23 March. Voting closes on Friday 8 April.
Our next wave of strikes will hit group one institutions from Monday 23 March until Friday 25 March. Group two follows for five days action starting Monday 28 March. Please help build the action at your branch by sharing these graphics, resources and lobbying your VC here. Look out for info on more ways to get involved later.
Support the UCU Scotland strike rally, City Square, Dundee on Tuesday 22 March. Speakers include UCU Scotland president Lena Wånggren, UK UCU president Vicky Blake, student supporters, reports from striking branches and more. Assemble at City Square, near the Caird Hall at 12.45pm for a 1pm start.
Pay us respect! UCU further education campaign
Voting is underway at dozens of colleges in a consultation on our campaign on pay, workloads and professional respect in further education. More information including a list of the college branches involved can be found here.
please show your support and vote YES. The consultation will close on Wednesday 30 March 2022
'Your union, your voice' activist taster courses: if you work in FE and would like to get more involved in the union please click here for information.
Staffordshire University UCU to strike over pension row
Staffordshire University will see strike action on Monday 28 and Wednesday 30 March unless management drop proposals to employ all new academic staff through a subsidiary company on different terms and conditions, including being enrolled in an inferior pension scheme, rather than the Teachers' Pension Scheme (TPS). 70% voted to strike and 80% backed working to contract from 31 March. Please sign the petition and send messages of solidarity here or on Twitter: Staffs-UCU (@StaffsUCU) / Twitter.
Barnet & Southgate College UCU support for strike action on pay and workload
Members at Barnet and Southgate College have decided to reject a pitiful 1% pay offer and prepare for a formal dispute and industrial action ballot. In a consultative e-ballot, on a strong turnout of 71%, members voted by 93% for strike action to address low pay and unacceptable workloads.
Winchester workload dispute
UCU is fighting the imposition of a new workload model at the University of Winchester which the vice-chancellor is attempting to force through, bypassing long standing agreements with trade unions and stating workload is not a matter for negotiation with UCU. Our members have been invited to take part in a consultative ballot on strike action and ASOS, which will close on 25 March.
Migrant workers taking industrial action
Our guidance for migrant workers taking industrial action has been updated with new info, including for those on Global Talent, Family and Humanitarian visas - read our FAQs here.
Fire and rehire at Richmond upon Thames College
UCU is fighting plans at Richmond upon Thames College to dismiss its entire teaching workforce of 127 lecturers and offer re-engagement on inferior contractual terms and with a loss of 13 days holiday. Members have unanimously backed plans to ballot for action.
London, Glasgow, Cardiff: march against racism tomorrow, Saturday 19 March
As part of UN Anti-Racism Day 2022, UCU is supporting the Stand Up To Racism mobilisations on 19 and 20 March and members are invited to join demonstrations in:
#PGRsOrganising online event, 30 March 6pm
Join us for the second in our #PGRsOrganising discussion events, where we talk about how to reimagine the PhD. This month we'll be talking about how precarious work sits alongside the PhD, links between precarity and pedagogy, precarity and welfare, and precarity as a class experience. Our guest speakers are Rhian Keyes, Pete Wood and Yasmeen Arif.
University of Portsmouth reach agreement with UCU on redundancies
University of Portsmouth UCU has reached an agreement in principle with management to settle a dispute concerning redundancies in the English Literature department. UCU members will now vote on the proposed settlement which includes measures to increase job security.
Getting a better deal for all PGRs
UK Research and Innovation wants to create a 'new deal' for postgraduate researchers (PGRs), universities and others. We want to make sure it's a better deal for all PGRs. Fill in our survey to tell us how you think the PhD needs to change. The closing date for this survey is 3 April 2022.
If you have any questions, comments or want to contribute in a different way, please get in touch.
UCU statement to members
A statement to members issued in connection with the union's annual return for the year ended 31 August 2021 can be found here.
Last updated: 22 April 2022