•
•
•
•

Strike off at University of Sheffield International College as deal is reached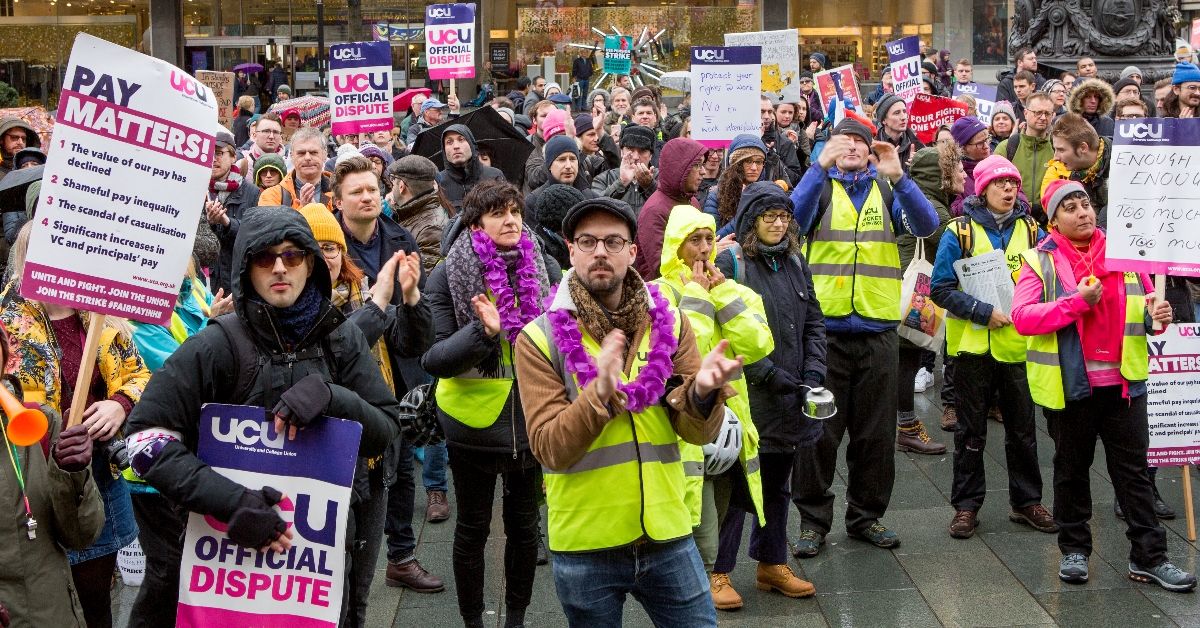 Strike off at University of Sheffield International College as deal is reached
28 March 2022

UCU members at Sheffield International College have today called off eight days of planned strike action after the union reached an agreement on the long-standing dispute over pay and holiday entitlements for 2021
The deal will see staff receive a 3% pay increase, backdated to September 2021, and equalisation of holiday allowance so that all staff get 30 days leave. This will result in an increase of up to 5 days holiday for the college's student experience team. The employer has also committed to commencing pay negotiations for the period 2022 as soon as possible and has tabled an early offer of 3% which the branch will respond to in due course.
The college is owned and operated by Study Group but is closely connected to the University of Sheffield. Study Group uses University of Sheffield branding, and provides preparation courses for overseas students who want to go on and study at the university. Students from all over the world enrol to improve their English, study skills and subject specialism in readiness for their degrees. Courses at USIC can cost up to£22k per year per student.
The dispute was a result of Study Group not making any cost of living pay offer for 2021 and refusing to equalise holiday allowance to 30 days for all staff. The agreement will see staff holiday entitlements brought in line across the college and a pay rise for all staff.
UCU regional official Julie Kelley said, 'This deal is good news for staff at USIC and good news for students who will no longer face disruption. Nobody ever wants to threaten strike action, but members felt they had been left with no alternative given the lack of movement on pay and annual leave.
Staff will now get a long awaited pay rise for the pay period 2021 and current and any new members of the Student Experience Team will get a fair holiday entitlement in line with other colleagues. The settlement of this dispute will enable us to turn our attention to the cost of living award for 2022 and we welcome the opportunity for further meaningful consultation on the 3% that has so far been tabled. This deal is a testament to the hard work of our members and the strength of feeling from staff.'
Last updated: 29 March 2022