•
•
•

The Friday email: 08 April 2022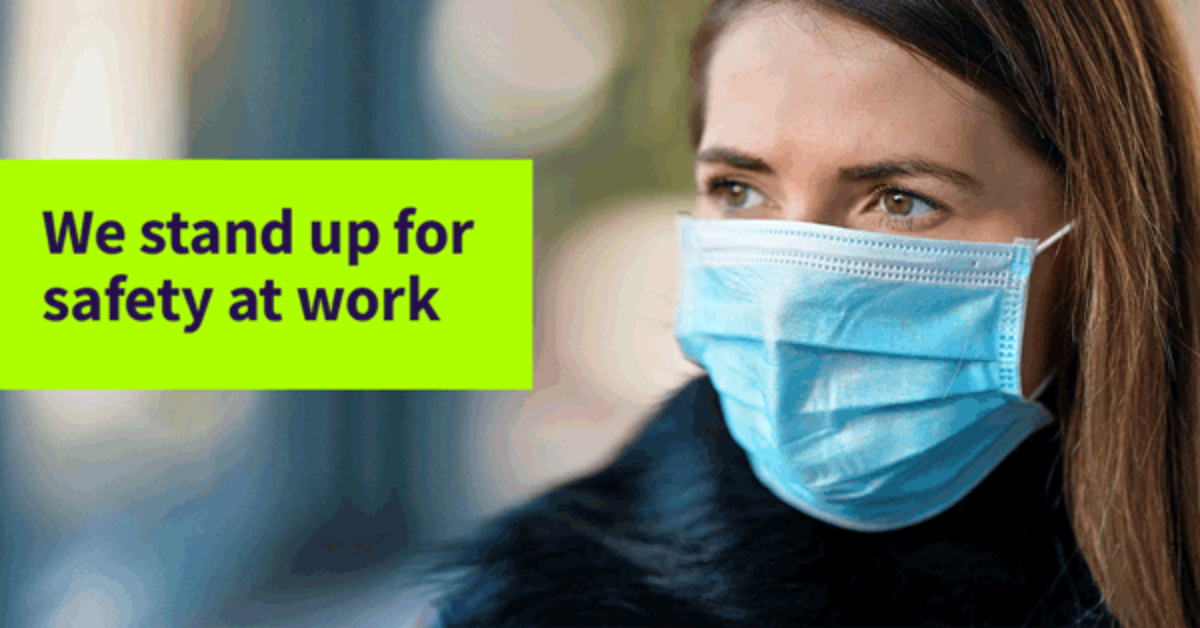 The Friday email: 08 April 2022
8 April 2022

Covid latest: we demand staff and student safety
UCU has condemned the government over the removal of vital Covid safety measures in post-16 education and urged employers to ensure staff and students are kept safe. We've written to the Department for Education asking ministers to think again as rising infections show the pandemic isn't over and abandoning safety measures could lead to infection outbreaks and see further disruption in education. With some employers already rolling back measures such as ventilation and C02 monitoring, UCU has also called on employer bodies the Universites and Colleges Employers Association (UCEA) and the Association of Colleges (AoC) to ensure full risk assessments are carried out and to provide free tests to staff and students. UCU has similarly written to the governments and post-16 education employers in Scotland and Wales.

Click here for our updated guidance.
Respect FE: college staff deserve better
UCU has submitted a claim for 2022-23 to the further education employer body the Association of Colleges (AoC) calling for a 10% pay increase on all points with a minimum uplift of £2000, all colleges to become accredited Foundation Living wage employers and for significant movement towards agreements on workload in colleges. The claim comes after thousands of FE members in England voted in an indicative ballot with 91% of voters backing industrial action as part of our campaign on pay, conditions and professional respect.
Higher education disputes
Voting in the reballot of members in higher education closes today at 5pm and the results will be published early next week. Please continue to support the campaigns by:
Ukraine solidarity demonstration this Saturday
UCU is supporting a union-led demonstration and rally in solidarity with the people of Ukraine on Saturday 9 April in London. Members are asked to assemble on the public spaces of Parliament Square from 12 onwards. Following the march, the rally outside Downing Street will hear speakers from trade unions, including UCU, and also messages from the Ukrainian trade union movement. Please click here for further details.
ALRA drama school goes into liquidation
The Academy of Live and Recorded Arts, based in London and Wigan, announced this week that it was going into liquidation. There was no warning given, and the first that either students or staff heard was a message on Monday morning stating that the building was closed and that all staff were redundant from that date on. Secret discussions with the Office for Students (OfS) have led to an offer for students to transfer their studies to Rose Bruford but there was no such consideration for staff. UCU has highlighted the lax regulation of private educational providers: it is yet another stark reminder of the human consequences of government inaction.
No to 'fire and rehire': support Richmond upon Thames College staff
Please support our members at Richmond upon Thames College who are fighting plans to sack the entire teaching workforce and reemploy them on inferior contractual terms and with the loss of 13 days annual leave. The UCU branch are now balloting for industrial action and they would appreciate your messages of support via local officers Lucy Corr and Caroline King.
Click here to read about all the latest local UCU campaigns and how you can support them.
Equality Research Conference 2022
You can now register for this conference. Deadline for registration is Tuesday 10 May. The conference will be held over 3 sessions from 17 - 19 May 2022.
Last updated: 11 April 2022