•
•
•
•

UCU members at Abingdon and Witney College win significant pay rise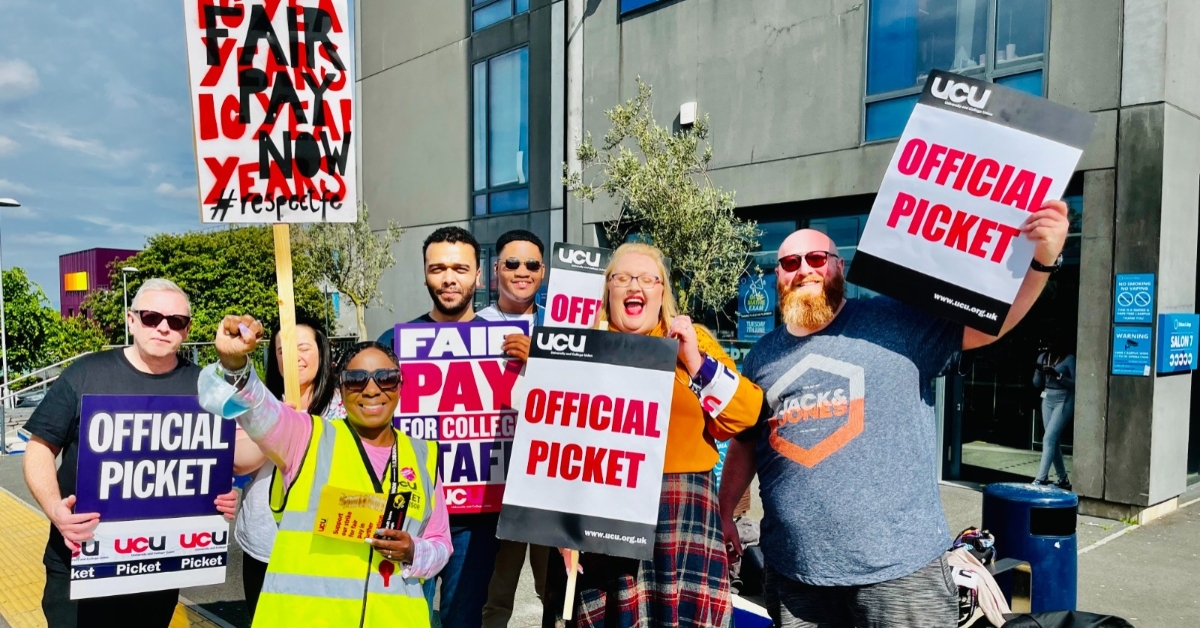 UCU members at Abingdon and Witney College win significant pay rise
5 October 2022

UCU members at Abingdon and Witney College have overwhelmingly voted to accept an improved pay deal, it was confirmed today.
The pay increase is 8% for lowest paid, 5% for middle earners, including lecturers, and 3% for the highest earners within management.
The deal also includes an agreement that closure days over the Christmas period will not be taken from staff holiday entitlements. This gives members five additional days of holiday to use throughout the year.
The deal comes after 89.9% of UCU members in national ballots voted YES to strike action on an overall turnout of 57.9%, which is the biggest mandate for industrial action ever across English further education colleges.
Strike action was suspended at the college whilst members were consulted on the deal, which closed last Friday.
The deal, endorsed by members, also includes a commitment from management to always use resources to prioritise staff pay, to look at workloads and to create joint working groups with UCU that will aim to improve the career progression and pay of technicians.
UCU regional official Nick Varney said: 'This deal is the result of determined organising from our members at Abingdon and Witney. We are always willing to negotiate fairly with management and we recognise that the college leadership have negotiated with us in good faith. Other colleges need to learn from this approach as we are in the midst of a cost of living crisis and our members in further education are taking action like never before with around 4,000 college staff on strike across England. There are up to seven days of strikes still set to take place over the next three weeks. Employers urgently need to make offers that address the cost of living crisis. If they fail to do so, they will face further disruption.'
Last updated: 5 October 2022