•
•
•
•

Three days of strikes begin Monday at Sparsholt College over low pay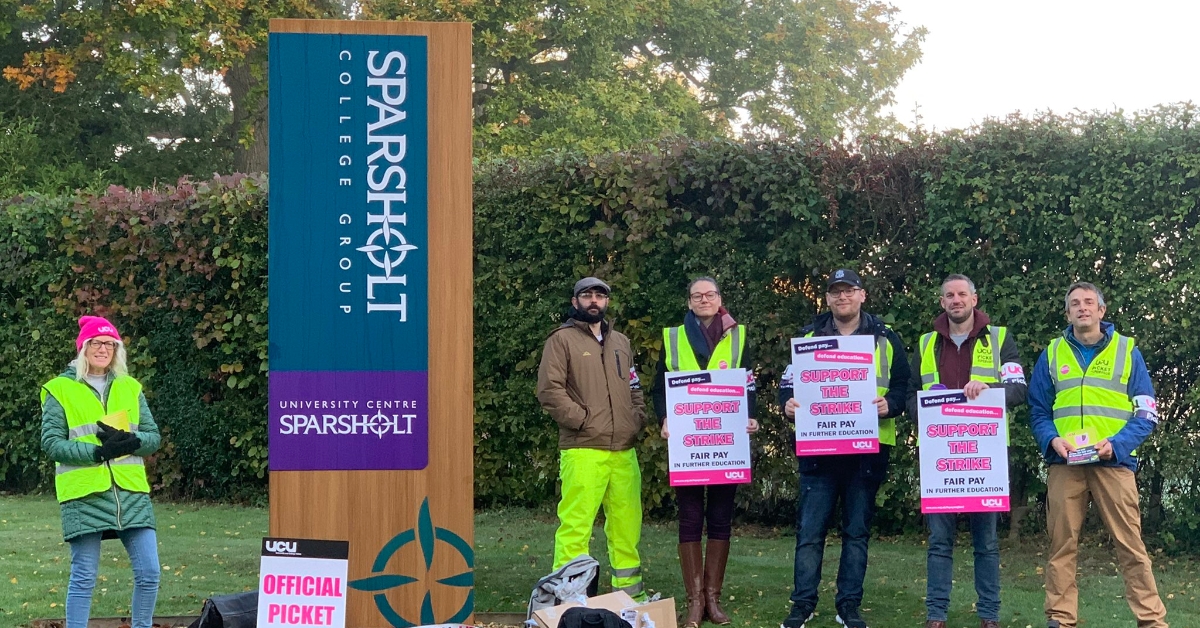 Three days of strikes begin Monday at Sparsholt College over low pay
6 January 2023

Three consecutive days of strike action at Sparsholt College in Hampshire will begin Monday after management refused to make a realistic pay offer.
Staff will be picketing the college every day of the action. They have already taken three days of strike action this academic year in the long running pay dispute and are demanding a pay rise that helps them meet the cost-of-living crisis. RPI inflation is currently at 14% and the college is based in one of the least affordable areas to live in the UK. Despite this, the college has only offered an £850 consolidated pay rise alongside one off payments totalling just £450.
UCU says management can easily afford to pay staff a fair wage. College accounts show Sparsholt has over £7m cash in the bank and has run a surplus for the past two years. The college spends just 60% of its total income on staff, well below the English average of 68%.
Over the summer, UCU produced a report that shows the vast majority of college staff are financially insecure, impacting the mental health of more than eight in 10 with many being forced to skip meals and restrict hot water use to save money. Seven in 10 said they will leave the sector unless pay and working conditions improve.
UCU regional official Moray McAulay said: 'The cost-of-living is pushing staff at Sparsholt College into poverty yet the senior management team seems to think it is can get away with holding down pay.
'Sparsholt College needs to realise the only way it will end this dispute is by making staff a fair pay offer that helps them make ends meet. We know the money is there to pay staff properly and we are prepared to take escalating strike action until our members get what they deserve.'
Last updated: 9 January 2023