•
•
•
•

Further strike action this week at Havant and South Downs College in row over low pay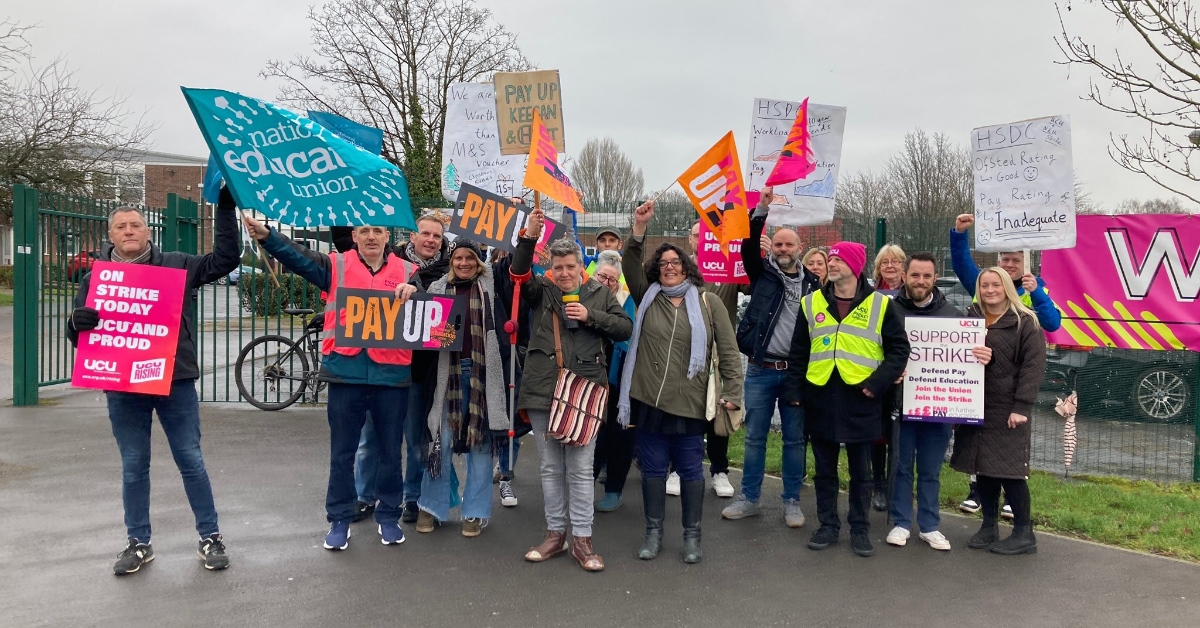 Further strike action this week at Havant and South Downs College in row over low pay
24 April 2023

Staff at Havant and South Downs College (HSDC) will strike tomorrow and Thursday in an ongoing dispute over low pay amid the cost-of-living crisis.
Staff will be picketing main entrances to the college each strike day.
The college's pay award is worth just 3% for most college lecturers, who earn £30k - £40k. It also made a one off payment, which was only £400 for most staff. Inflation is 13.5% meaning staff are suffering a huge real terms pay cut.
The National Education Union (NEU) will be joining UCU on both days of strike action, following strikes at the college in February of this year.
Last summer, UCU produced a report that shows the vast majority of college staff are financially insecure, impacting the mental health of more than eight in 10 with many being forced to skip meals and restrict hot water use to save money. Seven in 10 said they will leave the sector unless pay and working conditions improve.
UCU branch chair Steve Pattenden said: 'Staff at HSDC continue to face severe financial difficulties due to the cost of living crisis and this, on top of excessive workloads, has pushed them to breaking point. Staff should be given the professional respect of a pay increase that reflects the work they do, which ensures students receive professional, technical and academic excellence at HSDC.'
NEU rep John Rogers said: 'Since the previous action in February there has been absolutely no further offer on the table. Sadly, it has now also become clear that there is no expectation that the pay situation will improve next year, and that we are set to take another huge blow to our living standards. Members remain more determined than ever to fight for a better future for HSDC as well as for further education in general.'
Last updated: 28 April 2023