•
•
•
•

Strikes to hit four Yorkshire colleges during GCSE exams in pay & conditions fight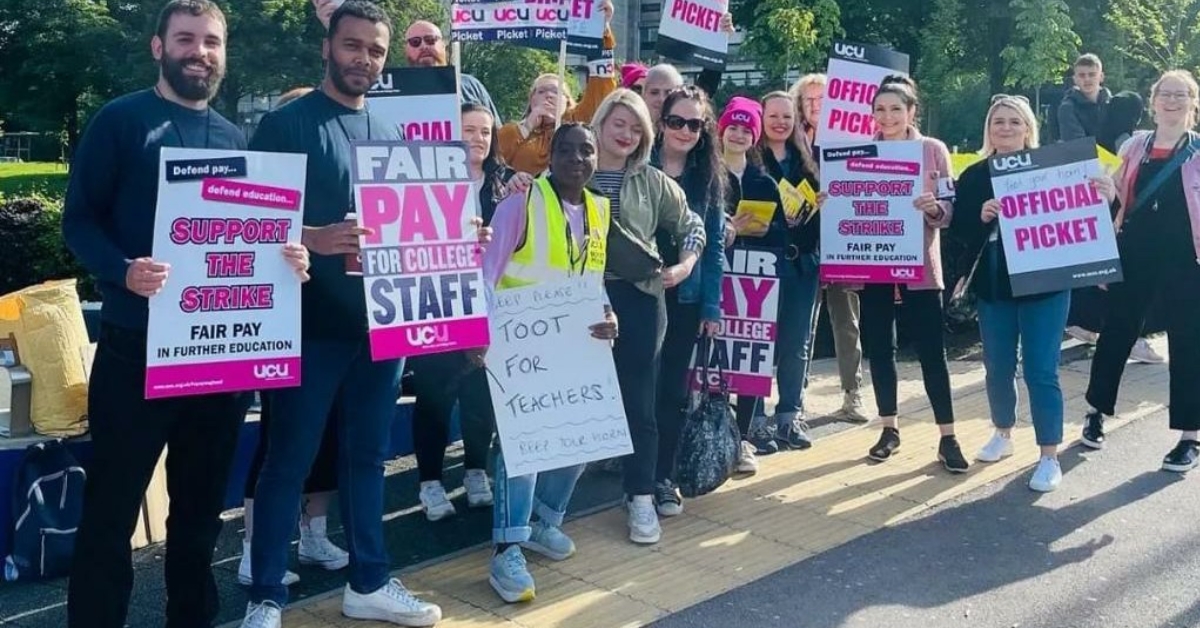 Strikes to hit four Yorkshire colleges during GCSE exams in pay & conditions fight
1 June 2023

Staff at Leeds City, Harrogate, Kirklees and Bradford colleges will strike for four days from Monday 5 June unless employers make an improved pay offer.
The days of strike action taking place at all four colleges are:
Monday 5 June

Wednesday 7 June

Monday 12 June

Wednesday 14 June
UCU said college leaders only have themselves to blame if strikes disrupt crucial GCSE maths and English exams set to take place next week.
Staff at Kirklees and Bradford colleges already went on strike last month in their disputes. Bradford college staff also intend to take further action in June.
The disputes centre on low pay and high workloads. Staff pay has fallen behind inflation by as much as 35% since 2009, yet for 2022/23 employers at the four colleges forced through pay awards worth less than 4% for the vast majority of lecturers. UCU is demanding a meaningful pay rise to help staff during the cost of living crisis and action to end to excessive workloads.
UCU regional official Julie Kelley said: 'Our members are utterly dedicated to supporting their students and striking during exams is a last resort from staff who are being pushed into poverty. Our members are fed up with a decade of low pay, they need a salary that allows them to live with dignity and workloads that are manageable. College bosses need to urgently make staff an offer that shows them the respect they deserve or our members will be striking during the crucial examination period.'
Last updated: 1 June 2023