•
•
•
•
•

UCEA talks break down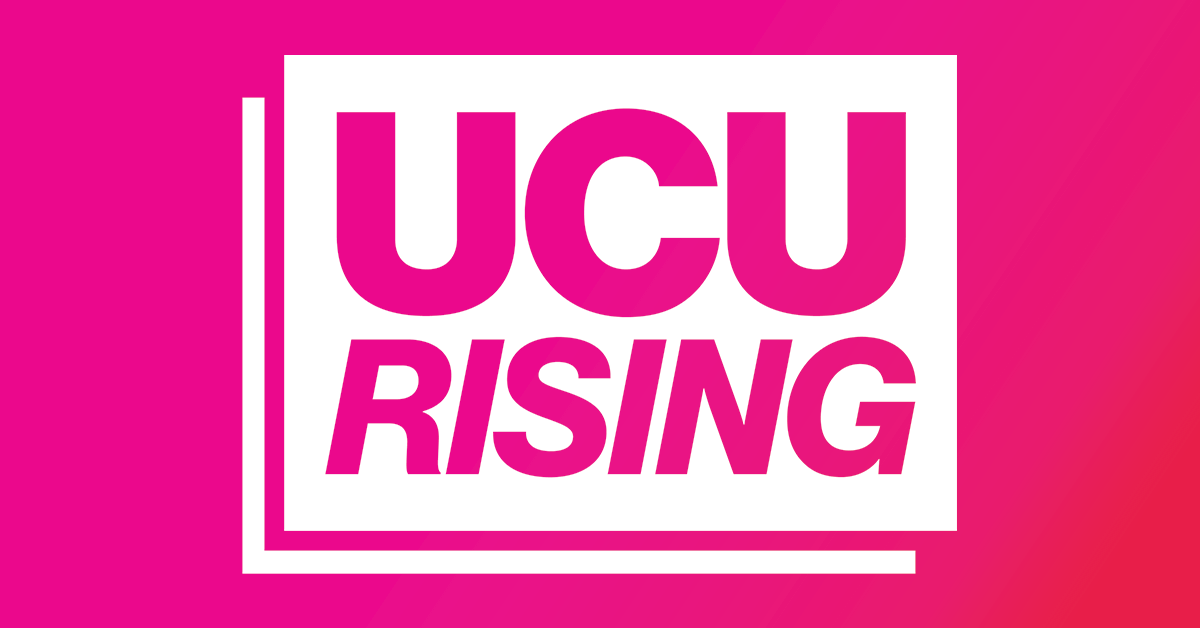 UCEA talks break down
1 August 2023

Last week I told you that we were preparing to meet again with employers this week to seek a resolution to the marking and assessment boycott (MAB). In advance of this, the UCEA [Universities and Colleges Employers Association] board has met and communicated their position to us.
This letter offers us nothing, and it rules any kind of interim agreement entirely out of reach. Employers are refusing to consider offering anything extra on pay, and in the absence of this neither are they offering anything to redress the punitive pay deductions many members have suffered for participating in the marking and assessment boycott.
The truth is the employer believes their union breaking tactics will see you give up. This is despite the hurt it has caused to thousands of students, the shame it has brought on our sector as a whole, and the long-term damage it has done to industrial relations. 
They will want you to feel down. They will want you to feel beaten. They will want you to feel out of options. 
What they underestimate is our solidarity, our togetherness, our determination, and our commitment. Not just to each other but to securing a better higher education sector. 
We are the union that refused to let our pensions be stolen. And we are also the union that will refuse to let UCEA get away with poverty pay and a punishment charter. 
So today I am writing to let you know about three sets of coordinated actions that we will be undertaking this summer as part of our ongoing dispute. 
Our three point plan is very simple, and it is crucial every member understands the supportive actions they need to take and backs it. 
1. Legal action
The outrageous anti-union laws in the UK make collective or preemptive action against the MAB deductions impossible. 
However, now that we have seen unfair and disproportionate deductions taking place, we can hit back. But we need you. Please, if you have been subjected to what you believe to be disproportionate salary deductions the union needs you to use this proforma. You will need your membership log ins and be willing to provide information about the deductions. We will do everything possible to challenge UCEA legally - both for you as an individual, but also for all of us, collectively. Members deserve justice now, but if we are ever to engage in a MAB again, we must tackle this issue of UCEA intimidating members into not taking it, and their strategy of ensuring those who do feel devastating amounts of financial pain. Legal action does not offer quick resolutions, but we need to gather a large amount of information, and you are crucial in helping. 
2. Recruitment
This is down to every single one of us. We cannot win what we deserve if we have people who are sitting out this dispute. We need to improve density. We need to increase membership. 
We are launching our new Build the Union month website with links to training, resources, toolkits and best practice. In the run-up to October, we will be continually updating this with new materials for branches and members, as well as holding events - during the next ballot we need even more people voting and willing to take a stand. 
3. Building for further action
The higher education committee (HEC, who are responsible for calling ballots and strike action) will meet in early September and set the dates for a national ballot of every single university in the UK. They will also be asked to determine if the union does this on a new dispute for the 2023-24 pay claim. 
We explored options that would have brought a meeting or decision of the HEC forward, but following consultation with the president and vice-president it was agreed that maximising democracy and participation was vital. 
In the meantime, we have asked branches to do work between now and September to ensure our membership data is up to date. You can help in this process, if you need to update your membership details you can do it here.
Summary
The whole union must now use the next month to prepare on a number of fronts:
to challenge the employer legally
to build the union 
to prepare for an extensive get the vote out operation
build the fighting fund to a level high enough to sustain another major dispute.
This is going to be a very busy summer for us all. It is crucial that everyone takes the opportunity to recharge and refocus. The fight to save and change our sector has become increasingly intense and bitter but I could not be prouder of the actions of UCU members. 
We are in this for the long haul. Just as it has taken us several years to move employers in our USS pension dispute, to a place where they have been forced to agree that restoring our pension is the only way forward. We must also accept that to achieve industrial change in our terms and conditions dispute we must commit to doing what is necessary to deliver.
My message to our employers and UCEA is simple - there cannot be peace without justice. 
My message to UCU members is even simpler - stick together and we will win.
In solidarity
Jo Grady
UCU general secretary
Last updated: 27 September 2023