•
•
•
•

Ten days of strikes set to hit the University of Sheffield over pay docking row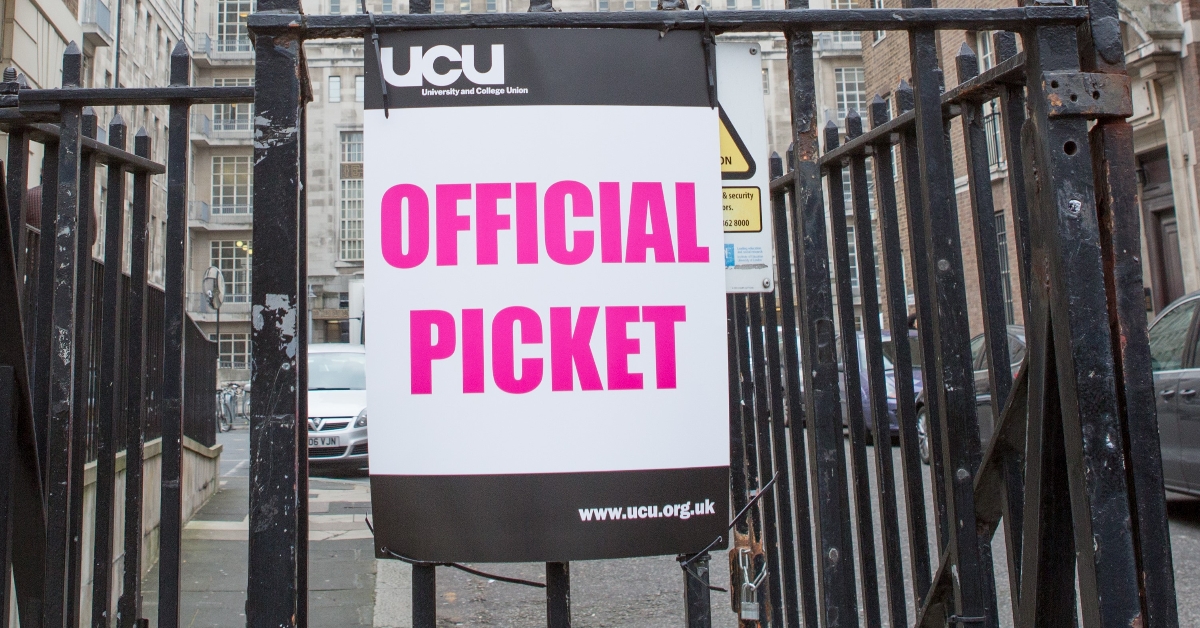 Ten days of strikes set to hit the University of Sheffield over pay docking row
15 September 2023

Staff at the University of Sheffield will strike for ten days beginning on Monday 18 September in a dispute over 100% pay deductions following the marking boycott, the University and College Union (UCU) confirmed today
The full strike days are:
Monday 18 September
Tuesday 19 September
Wednesday 20 September
Thursday 21 September
Friday 22 September
Monday 25 September
Tuesday 26 September
Wednesday 27 September
Thursday 28 September
Friday 29 September
The strikes will hit the first teaching weeks of the new academic year. Staff will be on picket lines across the campuses including Firth Court from 8am on all ten days.
The boycott, which was called off this month, covered all marking and assessment, including in writing, online, or verbally at 145 UK universities.
Sheffield has an income of £822m and pays the vice-chancellor over £350k a year. UCU said it should be trying to resolve the dispute instead of impoverishing staff.
UCU regional official Julie Kelley said: 'The brutal pay docking regime Sheffield's management is enforcing means a staff member with a single unmarked essay could lose a month's wages. Attacking staff like this only adds fuel to the fire and will do nothing to bring this dispute to an end. Sheffield needs to stop the pay docking and call on UCEA to re-enter negotiations.'
Last updated: 19 September 2023