•
•
•
•

Deal reached at University of Manchester sees strike called off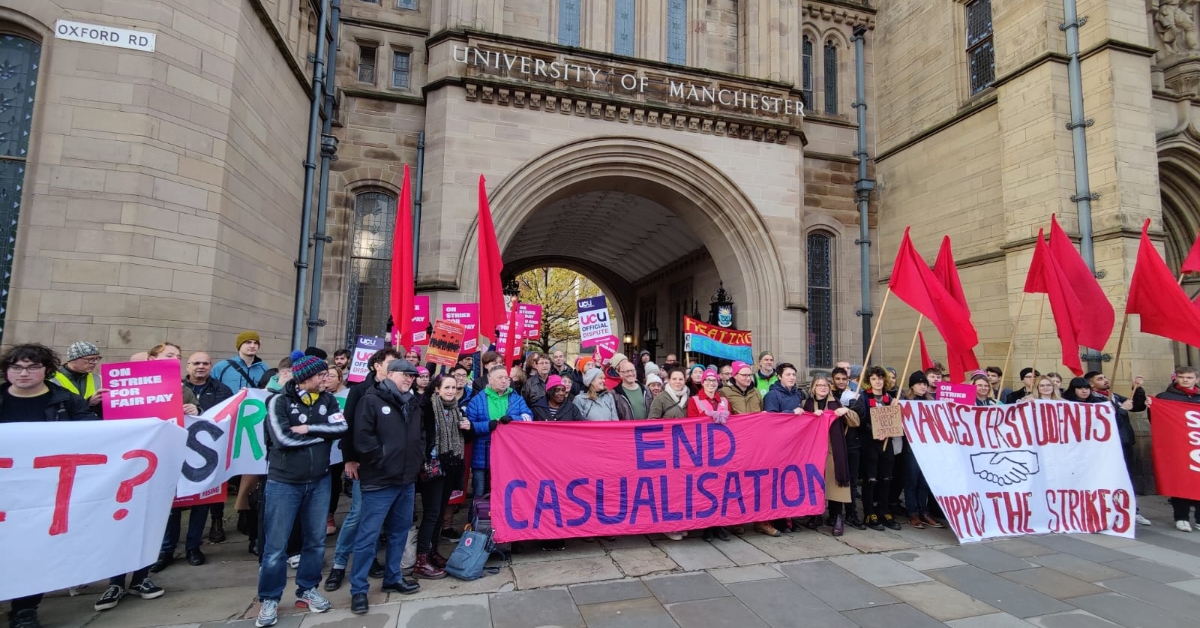 Deal reached at University of Manchester sees strike called off
26 September 2023

UCU members at the University of Manchester are not striking today after reaching an agreement locally with management which will see up to 75% of any pay docked over the marking boycott returned.
Staff have been out on strike since Tuesday 19 September in a local dispute over pay docking and were due to continue striking until the end of the week but voted to call off the action yesterday.
Staff at universities across the UK are taking strike action this week in a national dispute over pay and conditions.
UCU regional official Matt Arrowsmith said: 'We have agreed to stand down strike action this week after management belatedly agreed to return some of the punitive wage deductions they made over summer in response to the marking boycott. We now call on other universities to follow Manchester's lead. We are always willing to negotiate and strike action is always a last resort.'
Last updated: 28 September 2023