•
•
•
•

More pay wins see today's college strike targeted at 8 hold out bosses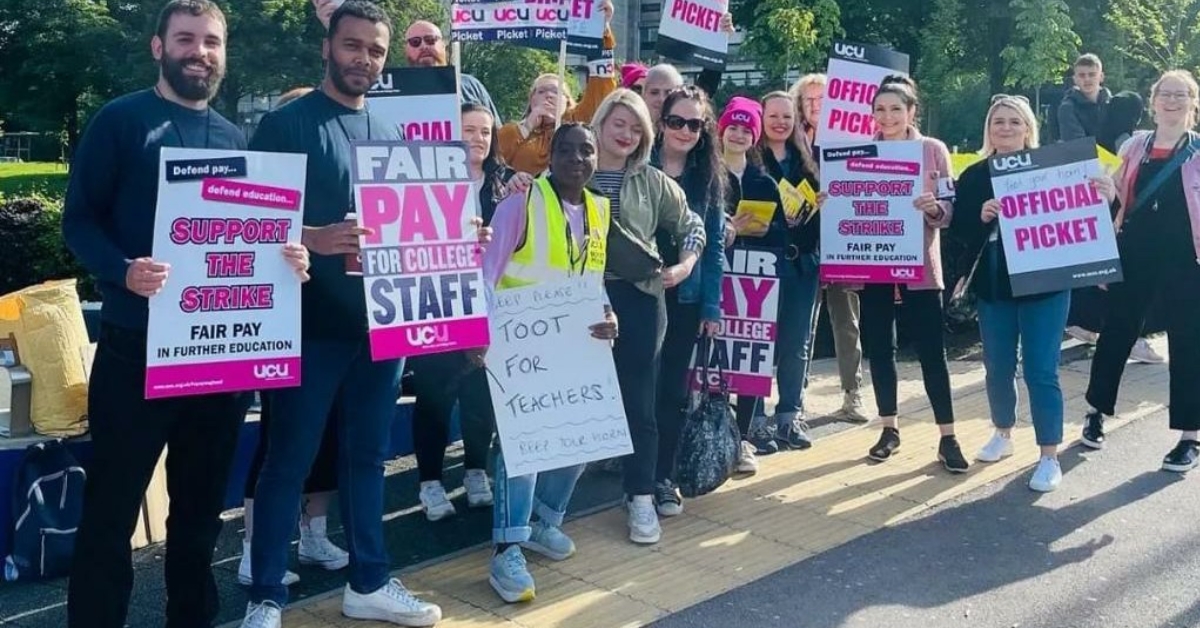 More pay wins see today's college strike targeted at 8 hold out bosses
14 November 2023

UCU has called off today's strike action at three more colleges after receiving last-minute pay offers.
This now leaves just eight colleges facing strike action today, tomorrow and Thursday [NOTE 1]. UCU said picket lines are incredibly busy this morning with members furious that bosses are refusing to make acceptable offers.
Strike action has been called off at Hugh Baird in Liverpool and Heart of Yorkshire Education Trust after members voted to accept deals that included a pay offer of 6.5% and national bargaining commitments. Strike action at Bath College has also been suspended while members vote whether to accept a 6.5% offer.
John McDonnell MP is now confirmed as a speaker at UCU's 12pm strike rally, which is being held at the Emmanuel Centre, 9-23 Marsham Street, London SW1P 3DW.
UCU general secretary Jo Grady said: 'Yet more colleges have stepped up to the plate and agreed to pay college staff fairly for the incredible work they do supporting students. So we are now down to just eight hold out bosses who are refusing to make acceptable offers.
'Picket lines at colleges on strike today are full of members who are furious that college bosses have let them down. But they have also been let down by a failed bargaining framework, which allows a small minority of bosses to not settle their disputes. We need binding national bargaining so we can reach binding national agreements.'
Last updated: 16 November 2023