•
•
•
•

'Prevent'
'Prevent' is under review - please read more here

You can read UCU's response here:

Prevent review: UCU response, May 21 [184kb]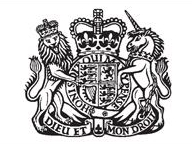 Counter-Terrorism and Security Act 2015
28 January 2015

UCU and NASUWT statement on the Counter-Terrorism and Security Act 2015.
This government has chosen to make fighting extremism a defining feature of its tenure with David Cameron calling it the 'struggle of our generation'. This policy has been formalised in the Counter-Terrorism and Security Act, which enshrines into law the government's Prevent agenda. It was first published in 2011 as part of the wider counter-terrorism strategy.

Prevent puts the onus on various public bodies to have 'due regard to the need to prevent people from being drawn into terrorism'. What this means in reality is that teachers, doctors, lecturers, and other public officials are expected to monitor behaviour and report anything they suspect as being "extreme" or people they believe may been drawn to extremism.

Prevent, and the government's approach to fighting extremism, risks stifling our right to question and challenge ideas with which we disagree. Political discussion, whether we agree with it or not, should not be shut down or classed as extreme simply because it runs counter to the government's own agenda. To be clear, we oppose any statement or political discussion that incites racial or religious hatred.

However, the government's approach is a dangerous strategy. It risks silencing those who are most vulnerable, leaving them no space in which to express their opinions or be challenged safely. Due to the Islamophobic narrative surrounding 'extremism', it also risks certain communities being targeted unfairly.

We do not believe that draconian crackdowns on the rights to debate controversial issues will achieve the ends the government says it seeks. The best response to acts of terror against UK civilians is to maintain and defend an open and democratic society in which discriminatory behaviour is effectively challenged. The right to raise difficult and unpopular issues is a vital part of this.

The duty is now a legal requirement but we must ensure that it does not erode the freedoms it purports to protect. We call on the government to immediately review the legislation to ensure that, for this and future generations, the duties do not have the negative effect that we fear.
---

The 'prevent' duty: guidance for branches, Dec 15 [77kb]

Counter-Terrorism and Security Act 2015 and the Prevent Duty Guidance, UCU briefing, June 15 [231kb]
Further resources:

'I dissent from prevent' poster 1, Nov 15 [26kb]

'I dissent from prevent' poster 2, Nov 15 [41kb]
Last updated: 23 February 2022