•
•

Your support is needed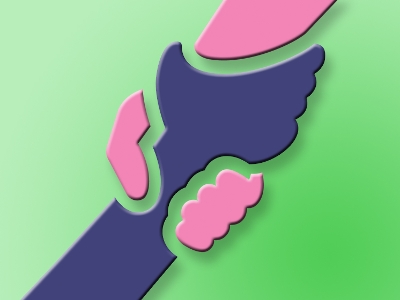 Your support is needed
Please consider supporting these campaigns.
Novus prison education strike
The walkouts by UCU prison educators scheduled to begin on 26 April have been suspended. Further industrial action may be announced if the employer, Novus, continues to fail to resolve the dispute. Novus is England's largest prison education provider and the union is in dispute over Covid-19 health and safety concerns.
University of East London (UEL): no to compulsory redundancies and no to unmanageable workloads
Action by the branch has succeeded in persuading UEL not to make the UCU chair and vice-chair redundant. Strikes have been suspended to allow for meaningful negotiations over workload.
Goldsmiths UCU restructuring dispute
Action short of strike action (ASOS) is currently underway, and negotiations are ongoing over potential redundancies arising out of financial crisis, and rising workloads as a result of previous staffing cuts. An initial offer has been rejected by members as it did not go far enough in protecting staff on fixed term contracts. Further meetings are scheduled to take place.
Hull University: reinstatement the branch president and withdraw proposals to end language degrees
The UCU branch at Hull University has lodged two disputes with their employer. The first to reinstate branch president Keith Butler, who was sacked in January by means of compulsory redundancy. Then shortly after this the university announced the closure of modern languages provision with staff in Chinese, French, German, Italian and Spanish facing redundancy:
Stop job cuts at University of Leeds: sign and share the petition
Please sign the petition to stop proposed job cuts in medicine and biological sciences at Leeds. The university refuses to rule out compulsory redundancies, reports an operating surplus of £38 million and has failed to provide any financial rationale for the cuts.
University of Liverpool UCU defending jobs and vital Covid-19 research
The University of Liverpool is planning to sack 47 staff from health and life sciences. The cuts are impacting a faculty that is part of Liverpool STOP COVID, a city-wide group whose aim is to decrease the burden of the pandemic locally, nationally and globally. UCU members have voted overwhelmingly to take strike action over job cuts. 84% of members who voted supported strike action, with 90% backing action short of a strike, which could involve a marking and assessment boycott.
Northern Ireland further education
The employers have advised all six of Northern Ireland's further education college branches that the most they could offer for a pay increase is 7% over four years without additional funding from government. The school teacher pay award has recently been published, taking their pay increase from 2013/14 to the present to 11.25%. By contrast FE lecturers have received 3.8% over the same period. Members took a day of strike action at all six colleges and this is now followed by a campaign of 'action short of strike' involving working to contract and refusing additional duties.
Safe work win at Northumbria University
Congratulations to Northumbria University branch of UCU who have used their successful industrial action ballot as the leverage to secure an agreement with management that anyone who is uncomfortable with returning to the campus can continue to work remotely.
Members call for respect from the United Colleges Group
Members at both UCG colleges - the City of Westminster College and the College of North West London - are fighting against imposed changes to contractual terms and conditions, cuts to tutor remission, and the management decision to tear up the agreed 2018 post-merger harmonised contract (unilaterally reverting staff to pre harmonised contracts). UCU members have voted overwhelmingly for strike action over changes to agreed contracts imposed by management that will see workloads increase. 99% of UCU members who voted said they were prepared to take strike action. 100% of members who voted said they were prepared to take action short of strike.
Fighting redundancies at UCLan
UCLan management wanted make 67 staff redundant through compulsory redundancy, including academic staff in the Faculty of Culture and Creative Industries. After voting to take strike action, a number of planned walkouts by UCU members have now been suspended after the branch reached an agreement with the university to suspend its plans:
Birmingham City University: members demand move to online teaching
BCU UCU have been in dispute over failure to agree on on-site learning under Covid-19, and this January won their industrial ballot to take action.
No unsafe return at Cardiff University
Cardiff UCU have declared a dispute over the university's failure to provide a commitment that members will not be compelled into face to face work on campus. The branch are currently planning a ballot to determine if members are willing to take strike action in furtherance of the dispute.
Defending livelihoods and academic freedom at University of Leicester
Leicester UCU is in dispute with its employer over the executive's plans to make redundant 145 staff. While the VC is insisting redundancies have nothing to do with the university's finances, experts in the branch suspect this is not the case. Besides the scale of the planned redundancies - in three professional services areas and five academic departments - Leicester UCU is worried about the stated rationale for the redundancies and threats to academic freedom. UCU members at the University of Leicester have voted for industrial action in a dispute over compulsory redundancies. Around 70% of members who voted are willing to take strike action, with 84% backing action short of a strike, which could involve a marking and assessment boycott.
Dispute at the University of Westminster
A recent consultative ballot confirms members' anger over issues related to the academic calendar, the use of a 'third semester', and workloads. Negotiations with the employer are ongoing.
University of Kent industrial action ballot over redundancies
Members at University of Kent will be voting on whether or not to take strike action to defend jobs. The ballot takes place between 24 March and closes on 14 May.
Kingston University
At a well-attended branch meeting on 26 March, members voiced their concerns about the fact that a hasty decision has been made to suspend enrolments to undergraduate Politics and related courses without consulting UCU.The branch voted unanimously to call for a reversal of the decision. The meeting was followed by a rally attended by students and staff. The branch committee is asking for an emergency meeting with employers to discuss their members' demands for, amongst other things, a commitment to no compulsory redundancies.
Aston University UCU fighting department closure
UCU has launched a petition against the closure of the department of history, languages and translation at Aston University after members voted unanimously to resist the department's closure at a branch meeting.
Aston University has told staff that at least 24 jobs are at risk of redundancy due to its plans to close the department. Closure would mean over 12 undergraduate courses being cut, including BScs in international business & modern languages, history & politics, and history & English literature. Around 220 students currently study within the department. The university wants to close the department to new students from September 2022, with all courses set to finish by 2026.
---
Support striking colleagues: donate to the UCU fighting fund
Colleagues who can afford to do so are asked to consider a donation to the UCU fighting fund. Donations to the fund are spent on supporting members involved in important disputes. As always, members are asked to contribute whatever their circumstances allow. A donation in solidarity of any amount will be gratefully received by members taking action.
Last updated: 20 April 2021