•
•
•
•
•

HE pay 2019-20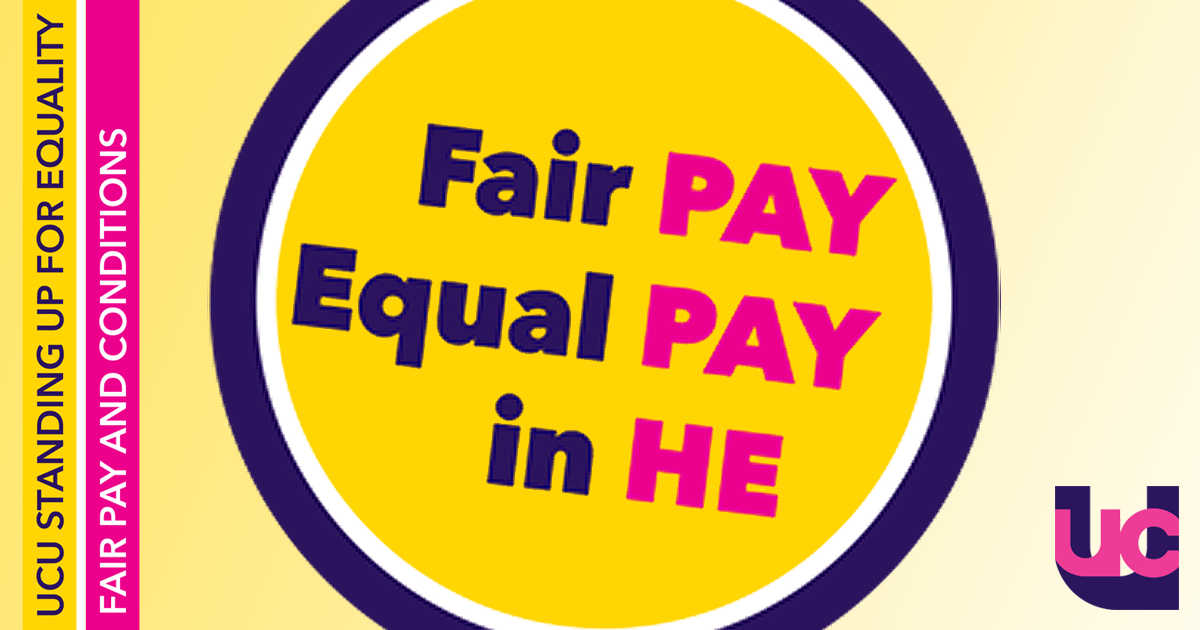 HE national negotiations 2019-20
The higher education (HE) joint trade union claim 2019/20 has been agreed by the five HE unions - EIS, GMB, Unison, Unite and UCU and was submitted to Universities and Colleges Employers Association (UCEA) on 19 March 2019. It can be found here.

The joint union claim covers the key UCU policy issues on pay, gender pay, precarious contracts and workloads. Branches and members are encouraged to discuss the claim and updates on the progress in the negotiations will follow.
The scheduled dates for the new JNCHES meetings are:
Tuesday 26 Mar
Thursday 11 April
Thursday 9 May.
Updates
26 March 2019
The higher education trade unions met the employers at the Universities and Colleges Employers' Association (UCEA) on 26 March for the first New JNCHES pay negotiation meeting for 2019/20. The joint trade unions presented their claim and pressed the employers to reverse the decline in members pay as well as addressing gender inequality, precarious contracts and workload.
The employers made the following statement:
'The employers open the negotiations, on behalf of the participating universities, with an initial envelope for discussion of 1.3% across all the elements of the pay claim.'
The unions note the employers opening position which falls far short of the unions' claim. The negotiations continue on 11 April, the unions are looking forward to receiving an improved offer which provides a fair pay rise, and addresses all elements of the pay claim.
Last updated: 27 March 2019