•
•
•
•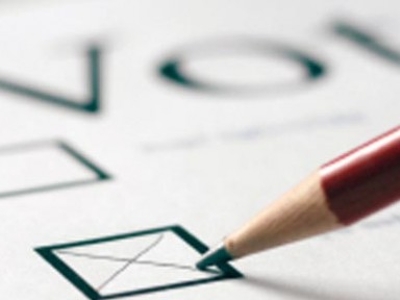 Have your say in how UCU is run: NEC elections
3 February 2020
| last updated: 5 March 2020
Last Friday ballot papers were posted to UCU members for the annual election of its future president, seats on the national executive committee (NEC) and for trustees.
The NEC, chaired by the president, is one of the union's most important elected decision-making bodies and it is very important that you exercise your right to decide who its members are.
What does the NEC do and why does it matter?
NEC members are responsible for implementing UCU policy. They help to steer and inform UCU's wider campaigning and organising and our work on equality and related issues, and they have responsibilities in respect of UCU's disciplinary procedures and legal support scheme.
The subcommittees which NEC members sit on, such as the further education committee (FEC) and higher education committee (HEC), regularly make key decisions about the conduct of industrial ballots and disputes, including:
The timing of industrial ballots
the amount and the timing of any strike action called by UCU
whether and when to ballot members on any offer made by employers in the course of a dispute.
How do I know who to vote for?
It can be difficult to decide how to vote when there are multiple candidates for each post, and candidates can only submit a brief statement for inclusion in the ballot papers but that still makes for a very large number of statements!
In the past, branches and regional or devolved national committees have organised hustings for members to attend and ask questions. It is also possible for branches or individual members to look for candidates' contact details online and write to them directly with questions that concern them. At present UCU head office does not coordinate any of these activities, but I strongly encourage you to use whatever mechanisms you can to inform yourselves about the candidates who are running to spend the next two years making important decisions on your behalf.
What else do I need to know?
There are currently 64 NEC seats. The majority are sector-specific to further or higher education. Just under half are also elected from regional or devolved nation constituencies. Other seats provide specific representation for equality and other groups of members, for example, black members, casually employed members and prison educators.
This year, there are vacancies for the post of vice president (becoming president 2022-23) and for 3 trustees. There are also 33 seats on the NEC to be filled, although several of those have not been contested and therefore will not appear on your ballot papers. The ballot is conducted on a single transferable vote (STV) basis, in which voters rank candidates in order of preference by placing a number next to each candidate's name, rather than placing an 'X' next to a single candidate.
You can find details of the NEC's current members and minutes of previous NEC meetings here. Finally for full details of the elections, click here. As ever, please contact me if you have any questions.
Jo Grady
UCU general secretary