•
•
•

The Friday email: 12 February 2021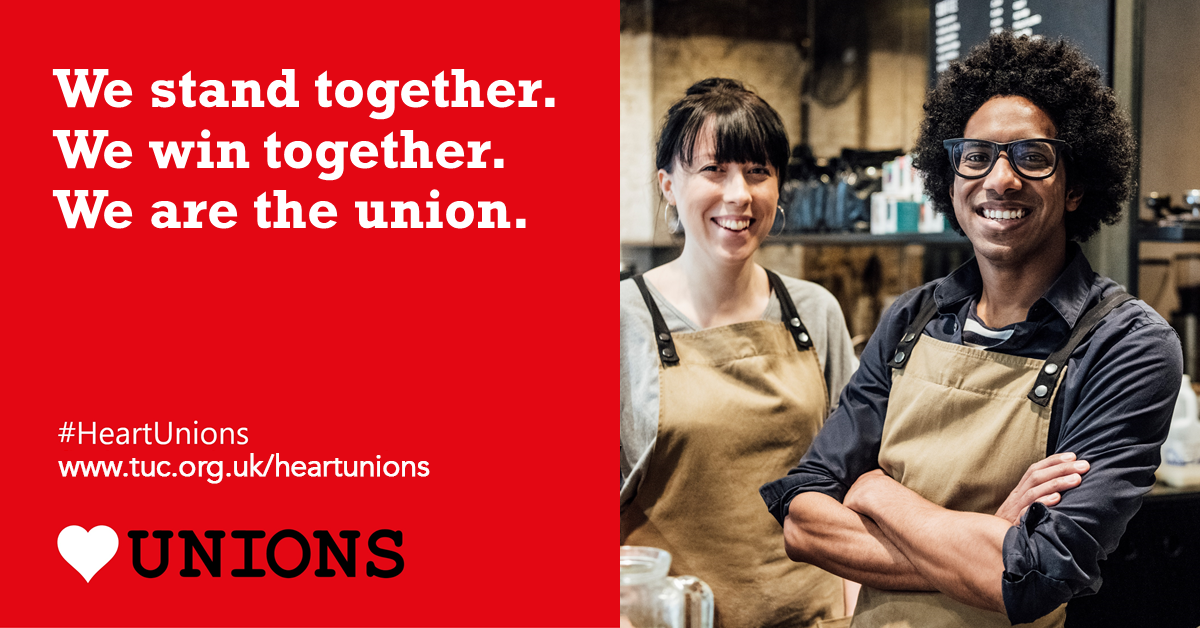 The Friday email: 12 February 2021
12 February 2021

Higher education: have your say on pay and conditions
1. Consultative ballot:
Members in higher education (HE) should have received an email inviting you to vote on whether you wish to accept or reject the employers' 'final offer' on our 2020-21 pay and conditions claim. The email is from 'takepart@cesvotes.com' and will have the subject line 'UCU consultative ballot on UCEA final offer 2020/21' and a link for you to cast your vote online (click here if you have checked your spam folder and still cannot find it). The union's HE negotiators recommend that members reject the offer. The consultation which is being run by Civica (formerly Electoral Reform Society (ERS)) will close at 12 noon on Tuesday 23 February 2021.
2. Industrial action survey:
Please also fill in the online HE industrial action survey which closes Wednesday 17 February and is your opportunity to let those who make decisions about UCU industrial action know your views.
3. Branch briefings:
A series of online briefings are also being held so please talk to your branch if you are interested in being a delegate:
Remember Donna Coleman: Covid death at Burnley College
We're very sorry to report the death of longstanding UCU member Donna Coleman who had contracted Covid-19. Donna, who worked with vulnerable students at Burnley College, was just 42 and leaves behind family and friends. UCU will remember Donna and all workers who have lost their lives to this virus as we continue the fight for safe workplaces.
'Falling Short' report: Pandemic PGRs
Pandemic PGRs has published a damning report on the treatment of postgraduate researchers (PGRs). The report blasts UK Research and Innovation (UKRI) for ignoring and misrepresenting data from its own research and calls for the funder to work with universities and the government to ensure that all PGRs are provided with the funding that they require. UCU's annual meeting of staff on casualised contracts takes place on 13 March.
Take action against workplace racism
UCU's annual week of action against workplace racismwill be held from the week beginning Monday 22 February 2021. This annual campaign event has grown from strength to strength as it involves a whole union approach in tackling the issues of workplace racism and its impact on careers, mental health and well-being and relationships with peers and students. Activities will take place across the union and a webinar is planned for Wednesday 24 February. Please let Chris Nicholas know what you are planning in your workplace.
UCU Congress, 13 and 16 February 2021
UCU's rescheduled annual Congress takes place this Saturday and Tuesday and you can find out more here and follow on Twitter with #UCUCongress.
University of Liverpool UCU defending jobs and vital Covid research
University of Liverpool UCU branch is consulting members over potential industrial action to stop plans to sack 47 staff from health and life sciences. The cuts are impacting a faculty that is part of Liverpool STOP COVID, a city-wide group whose aim is to decrease the burden of the pandemic locally, nationally and globally.
Stop job cuts at University of Leeds: sign and share the petition
Please sign the petition to stop proposed job cuts in medicine and biological sciences at Leeds.The university refuses to rule out compulsory redundancies, reports an operating surplus of £38 million and has failed to provide any financial rationale for the cuts.
Senior management survey 2.0: Covid-19, moral injury academic staff survey
Following on from the successful senior management survey in 2017, the same team has launched a new senior management survey in the context of the pandemic. The focus of this survey is on higher education (HE) staff experiences of working throughout the pandemic, with a particular focus on how supportive senior managers have been and the extent to which staff have had to act against what they feel is morally right. The survey takes 5-10 minutes and can be found here.
Solidarity with staff and students at Boğaziçi University in Turkey
UCU has been supporting the campaign for academic freedom and university autonomy at Boğaziçi University in Turkey and we have raised concerns about the detention and ill-treatment of student protestors, including specific threats to a number of LGBT+ students. Amnesty have launched an online petition demanding justice for the ill-treated students.
TUC LGBT+ conference
TUC LGBT+ conference 25 and 26 February 2021. The conference is online. Book your free place today and join trade unionists from across the UK for key debates and issues affecting LGBT+ workers. This is open to members who identify as LGBT+ and those who support LGBT+ rights.
UCU NEC elections
Elections are now underway for UCU's officer and national executive committee (NEC) positions and you can find out more here. If you did not receive or lost your ballot papers you can request a replacement here. Voting closes on 23 February 2021.
Last updated: 12 February 2021