•
•
•

The Friday email: 21 January 2022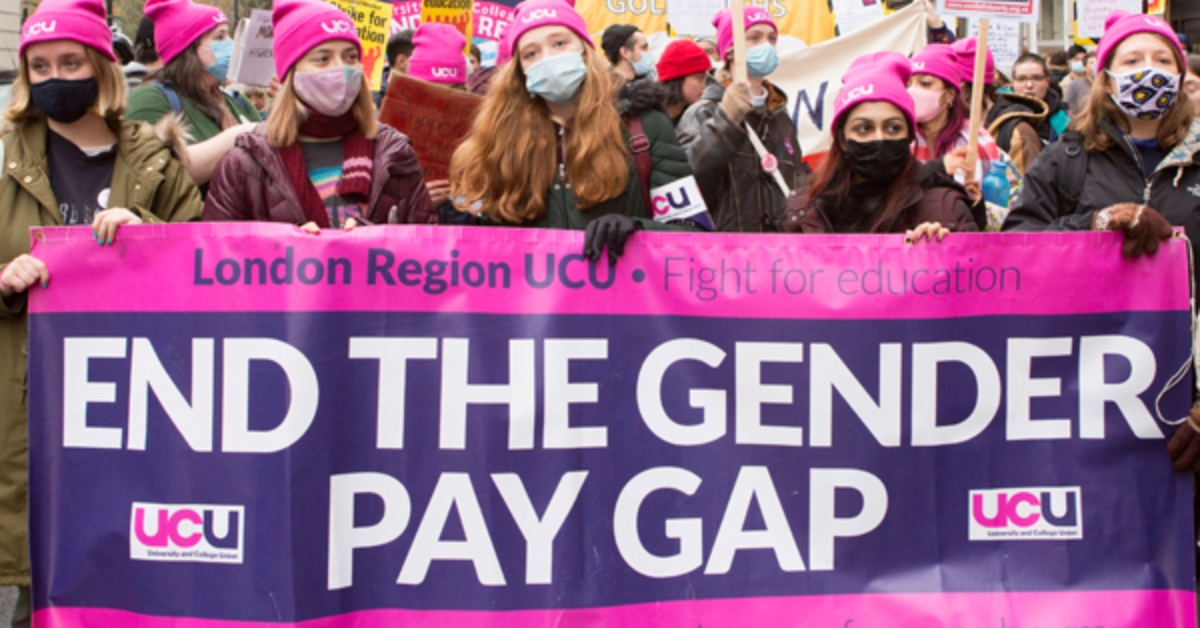 The Friday email: 21 January 2022
21 January 2022

Higher education disputes latest
UCU branches and the higher education committee (HEC) met earlier this week to decide on next steps in our campaigns on USS and the 'Four Fights' and HE members should watch their inboxes for an update on HEC decisions later this afternoon.
The reballots closed last Friday and staff at a further 12 universities voted to join the industrial action and broke the anti-union turnout threshold. Congratulations to all those who took part. More here on how you can support the ongoing 'action short of a strike' campaign.
Boycott Goldsmiths: fight the job cuts
In the face of brutal and damaging plans to sack up to 46 staff, UCU has announced a global academic boycott of Goldsmiths University of London. Please observe the boycott by:
refusing to speak at or organise academic or other conferences and events (with Goldsmiths or involving Goldsmiths) which do not directly contribute to core teaching duties on accredited programmes
refusing to participate in new non-research based partnership enterprises with Goldsmiths
refusing to write for any academic journal which is edited at or produced by Goldsmiths
refusing to accept new contracts as external examiners for taught courses
relocating events due to take place at Goldsmiths to other venues.
Defend BTEC funding: 100,000 sign the protect student choice petition
Over 100,000 people have now signed the petition to protect student choice and continue funding of BTEC qualifications which means it can now be considered for a debate in parliament. If you signed it: thanks! If not then please add your name to strengthen the argument. #ProtectStudentChoice
Winning for education staff: West London College
UCU and Unison members at West London College (Ealing, Hammersmith and West London College) have agreed a new deal which delivers the first pay increase staff have had in recent years as well as agreements on workload, holiday and a better deal for support staff. More stories about our local campaigns and wins here.
UCU call for action on e-book industry
The inequity in the academic e-book market has been exposed by the pandemic, with university libraries, students and staff priced out from accessing vital materials. We've called on the government to ask the Competitions and Market Authority to review the academic e-book market to ensure that research and information is more affordable.
What would you ask a UCU presidential candidate?
Join our online hustings on Tuesday 8 February, 12.30pm - 1.30pm ahead of the forthcoming election for the next UCU vice-president (becoming president 2024-25). Register here to join the hustings on Zoom. You can submit your ideas for questions to VP candidates here. Questions should be submitted by noon on 1 February.
Holocaust Memorial Day, 27 January
UCU commemorates Holocaust Memorial Day on 27 January each year. See our webpages for details, downloads and videos.
The future of post-16 qualifications
A parliamentary education select committee has launched an inquiry into the future of post-16 qualifications to look at how the current system prepares young people for work and education. UCU has made a submission which you can read here.
UCU equality research conference, 17 May - 19 May 2022
We're looking for volunteer peer reviewers to read and comment on equality research papers with a reviewing schedule for March. Please email Seth Atkin by Friday 28 January 4.00pm.
Last updated: 24 January 2022