•
•
•
•

College granting staff access to campus foodbanks 'indictment' of entire sector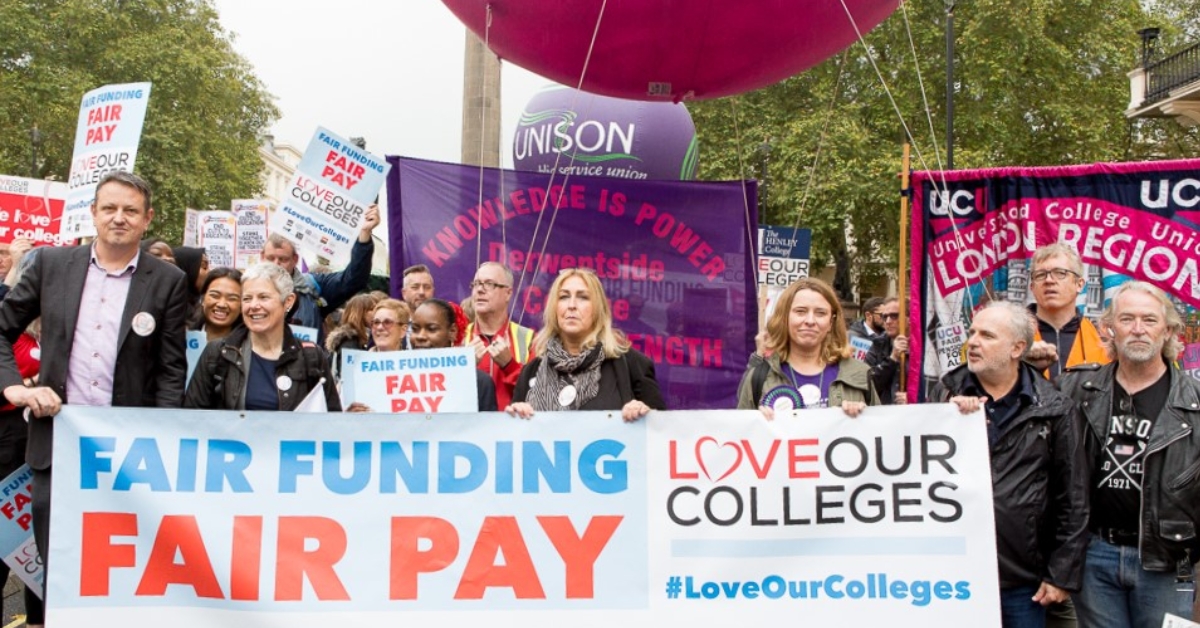 College granting staff access to campus foodbanks 'indictment' of entire sector
11 March 2022

UCU told college employers to lift staff pay by 10% in the next pay round to help staff get through the cost of living crisis as it emerged one college granted struggling staff access to campus foodbanks.
In an email sent by Abingdon & Witney College's head of human resources, staff were told that the college could not make any immediate improvement to staff pay to help with the rising cost of living, but that campus foodbanks have been made available for staff to use as well as students, and that donated items would be moved to a 'more confidential space'.
This week UCU launched consultative industrial action ballots for a 10% pay rise at 183 English colleges.
Since 2009 pay in further education has fallen behind inflation by more than 35%. The gap between school and college teachers stands at around £9k. The most recent pay rise staff received at Abingdon & Witney College was for just 1% for 2021/22, imposed in December 2021.
Abingdon & Witney College is one of the 183 colleges being balloted. The ballot asks college staff to vote yes to taking action over a pay increase demand of 10% for 2022/23 and sign up to a new charter for professional respect in further education. The charter demands change in five key areas, including workload, so that staff are treated with the respect they deserve. The consultative ballot is the first step towards potential industrial action.
The Westminster government has announced an 8.4% increase in funding targeted at those in England aged 16-17 years old. This is the biggest rise in funding for further education in more than decade and comes after £240m in additional funding was announced in 2018.
UCU general secretary Jo Grady said: 'That college staff anywhere in England need to use a foodbank to make ends meet is an indictment of the entire college sector and its leadership who have held down pay for over a decade. This is exactly why we are launching consultative ballots across England for a 10% pay rise to meet the cost of living crisis.
'Rather than directing staff to use foodbanks, colleges need to be using the biggest funding increase further education has seen in over a decade to pay staff more and give them the respect they deserve. Any college leader refusing to meet our demands risks industrial ballots and strike action.'
UCU regional official Nick Varney said: 'Struggling staff will be aghast to receive an email from their employer, which in one breath tells them they will not be getting any improvement on the real term pay cut they have already received, and in the other advises them they can use campus foodbanks. This is demeaning for staff as well as students. The best way for the leadership at Abingdon & Witney College to address food poverty, and to help staff through this cost of living crisis, is to offer proper pay rises.'
Last updated: 11 March 2022