•
•
•
•

Scores of English colleges face strike ballot over low pay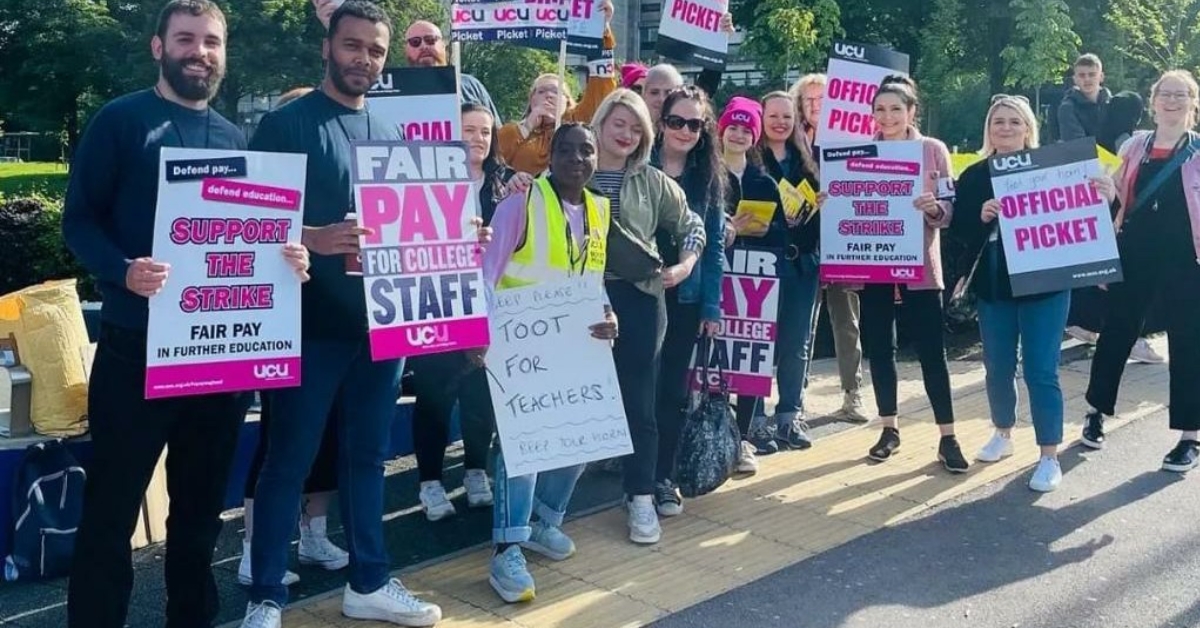 Scores of English colleges face strike ballot over low pay
24 August 2023

England's biggest-ever strike ballot in further education will launch on Tuesday 5 September, UCU announced today. The ballot will run at 89 English college employers until Tuesday 10 October in a dispute over low pay and poor working conditions.
UCU is demanding a fair pay offer to help staff meet the cost-of-living crisis, a national workload agreement and binding national pay negotiations.
The ballot comes after English school teachers accepted a pay award of 6.5% for 2023/24. The Department for Education provided additional funding for the pay award and also announced an extra £470m for colleges over the next two years, which Secretary of State Gillian Keegan said is 'equivalent' to the funding going to schools to meet their 6.5% pay rise.
So far employer body the Association of Colleges (AoC) has failed to recommend any pay award whatsoever for 2023/24. It directs colleges to pay their teachers as little as £26k while the pay gap between school and college teachers is over £9k.
College staff work an average of two days extra every week for no additional pay and salaries have fallen 35% behind RPI inflation over the past 12 years.
UCU general secretary Jo Grady said: 'Hundreds of millions of pounds in extra funding is coming into further education and it needs to be shared with the workers who provide the teaching and support students.
'The government announced the extra money over a month ago but the employer body we are supposed to bargain with has not yet made a pay recommendation for the coming year. We need proper bargaining and binding national commitments.
'Our members are fed up with low pay and high workloads and they will be voting for strike action if employers fail to meet our demands.'
Last updated: 19 September 2023