•
•
•
•
•
•

Holocaust Memorial Day 2011: Genocide: unheard stories
Holocaust Memorial Day 2011: Genocide: unheard stories
UCU is resolved to mark Holocaust Memorial Day, observed annually on 27 January.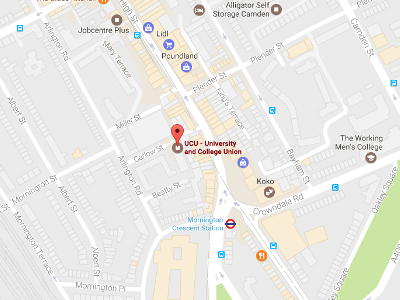 In line with Resolution 67 (passed at UCU Congress in May 2010), calling for UCU to continue to campaign against anti-Semitism, we are pleased to announce a one day seminar entitled 'Genocide: unheard stories' to be held Thursday 27 January 2011 at UCU Head Office, London.

We currently face a very difficult time, politically and socially. This is an important time to remember lessons learned from scapegoating and victimisation lead to genocide. There is much activity, currently: however, this is a very significant debate: please make every effort to attend.

The morning session will address the topics 'What is Genocide?' and 'Lessons from History'. Participants will have the opportunity to hear from survivors of Genocides in the afternoon. Further details on speakers will be confirmed in the New Year.
Genocide was defined as a crime under international law in the Genocide Convention of 1948 The Convention makes it a crime to commit genocide, plan or conspire to commit genocide, incite or cause other people to commit genocide or be complicit or involved in any act of genocide.
Last updated: 29 January 2020