•
•
•
•
•

PGRs as staff - the launch of the PGR manifesto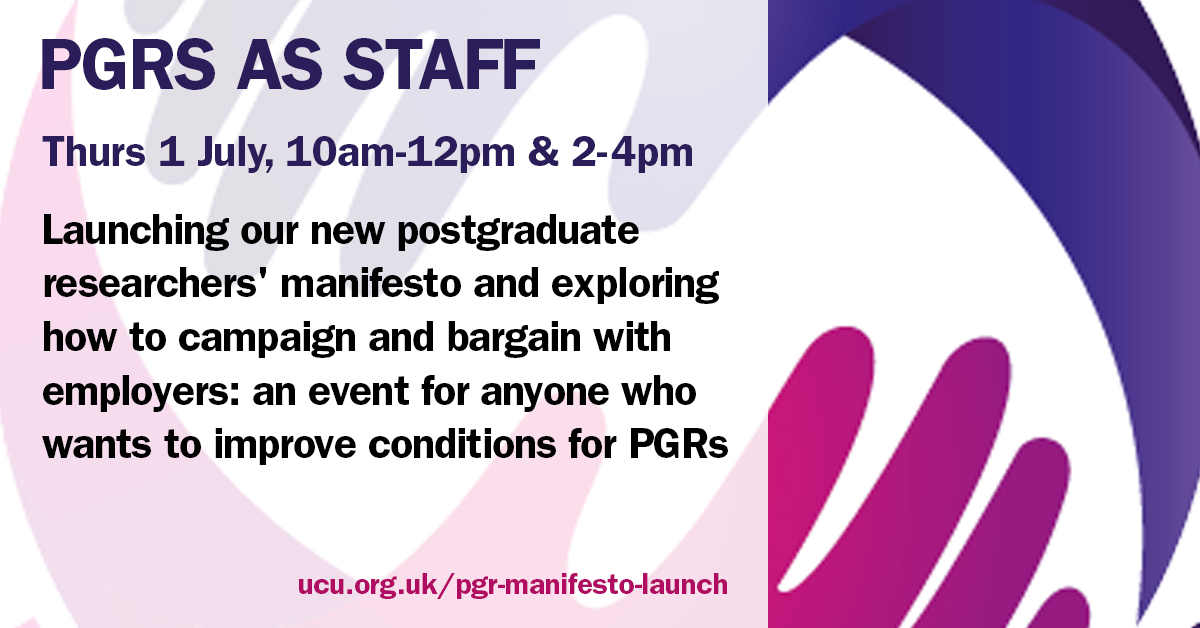 PGRs as staff - the launch of the PGR manifesto
1 July 2021

We are holding another event, as part of our 'PGRs as staff' campaign on 1 July 2021.
In the morning (10am - 12pm) will be giving an update on the campaign and looking at how the status of postgraduate researchers (PGRs) is viewed in other countries and what we can learn from that.
We'll also be launching our new PGR manifesto - which you can now download below - which has been developed with PGRs as a campaign tool and stepping-stone to securing employee status.
In the afternoon (2- 4pm) we will be working in smaller groups, introducing our new branch handbook and exploring how we can campaign and bargain for the manifesto with local employers.
Anyone who is interested in improving conditions for PGRs is welcome to attend.

Postgraduate researchers as staff: manfesto 2021 [773kb]
Last updated: 8 June 2022