•
•
•

The Friday email: 06 September 2019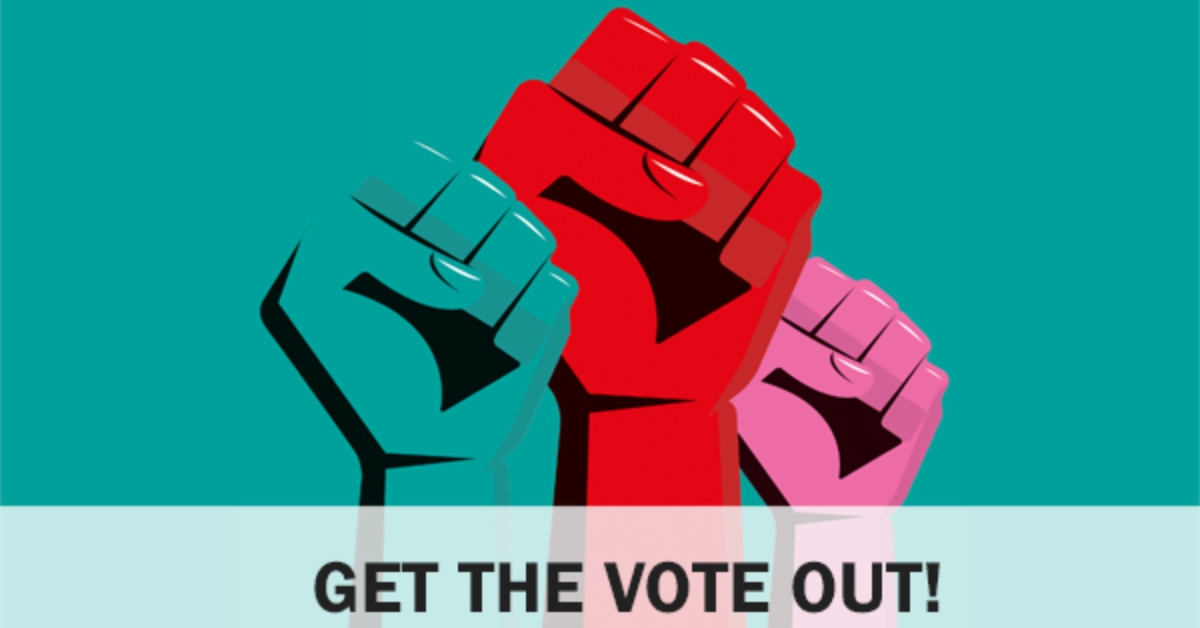 The Friday email: 06 September 2019
Higher education ballots open Monday
Ballots for strike action over USS pensions and on pay, inequality, job insecurity and workloads will open on Monday 9 September and members in higher education should expect ballot papers to arrive next week.

If you're at an institution covered by the USS pension scheme (pre-92 universities) you'll receive two ballot papers and both should be returned together in the one prepaid envelope provided. Members in post-92 branches will receive one ballot paper in the usual way.

Turnout in these ballots is crucial so please stand up and be counted and use your vote. Once you've voted please remind colleagues and help 'get the vote out' at your university. There are five things you can do here and more downloads and resources to help spread the word here.
Solidarity with the student climate strike on 20 September
UCU is supporting the global students' strike on 20 September and has submitted a motion to this weekend's TUC conference calling for a 30 minute workday solidarity stoppage.

Watch and share this excellent video from Campaign Against Climate Change and here are some more ideas on how you can help:
Nottingham College UCU fight back with 15 day strike
UCU members at Nottingham College fighting against pay and conditions cuts will kick off 15 days escalating strike action next Wednesday 11 September, starting with two days of strikes then three, four and five days in subsequent weeks. The college has threatened to dismiss staff who refuse to sign new contracts that would leave many significantly worse off on pay, holiday, sick leave and workload protection. Please send solidarity to the UCU reps Kitty Howarth and Rob Peutrell and follow the branch on Twitter.
In the news
Round up of our news coverage this week including USS, Brexit crisis, college funding, and climate change.
Read all about it here.
UCU seeks guarantees on EU citizens' rights
UCU general secretary Jo Grady has written to the Prime Minister seeking urgent assurances about the rights of EU citizens in the event of a no-deal Brexit. Staff and students from the EU make an invaluable contribution to the UK's further and higher sectors yet many are still unclear about where a no-deal Brexit would leave them. The government made a further statement on immigration after Brexit on Wednesday and the union will be looking at this in detail.
Ask your MP to support disabled staff in education
As part of our campaign for equality for disabled staff in education we have secured an Early Day Motion in parliament, calling for the government to address key issues including time limits for reasonable adjustments, access to disability leave and campus accessibility. Please write to your MP and ask them to support it if they haven't already done so you can find a template email here.
Our right to breathe clean air: trade union clean air network (TUCAN)
UCU has joined with other unions, community and environmental groups to launch the trade union clean air network (TUCAN) to support local air quality and clean air campaigns inside and outside our workplaces.
Halesowen College UCU are supporting a community campaign against a mineral quarry to be excavated at Lea Castle Farm near Kidderminster where there are two FE colleges and seventeen schools within a two mile radius. The quarry threatens to impact air quality, congestion, noise and local wildlife. Please sign the petition here.
Government consultation on sexual harassment in the workplace
The government is currently consulting on sexual harassment in the workplace; UCU is drafting a union-wide response but we're also encouraging members to complete the individual online questionnaire before the 2 October deadline.
Last updated: 6 September 2019