•
•
•
•
•

Anti-casualisation organising and training event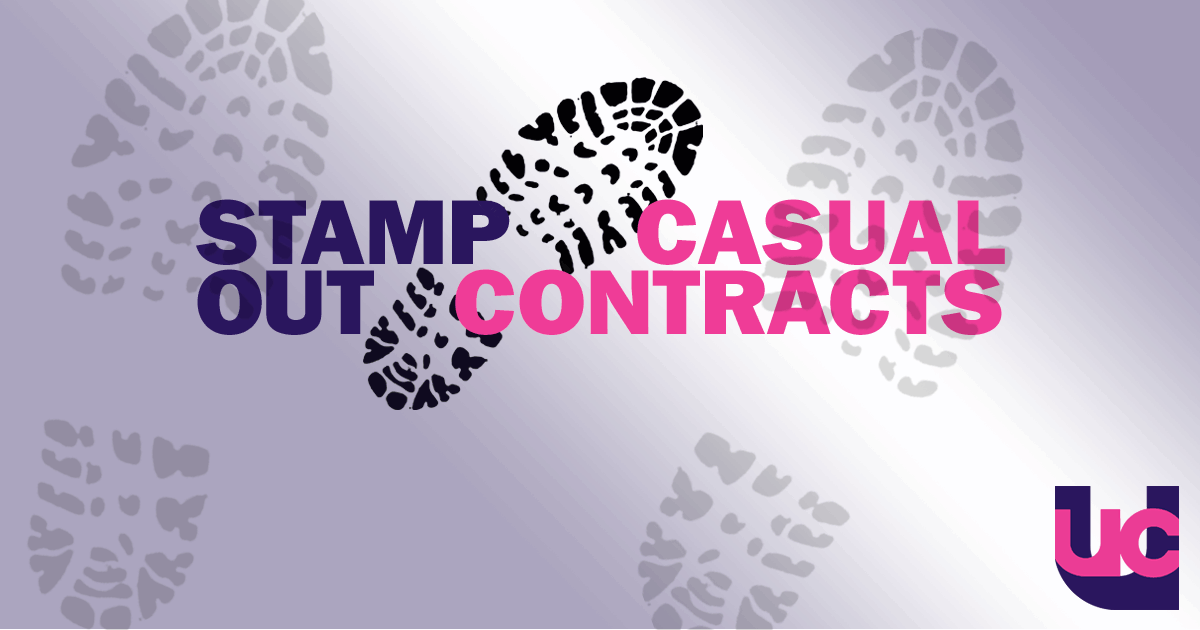 Anti-casualisation organising and training event
On Thursday 19 November 2-5pm and Saturday 21 November 10am-1pm we will be hosting an anti-casualisation organising and training event. The event will be held online (on MS Teams) and is aimed at members on casualised contracts who want to get involved in their union and help to campaign against casualisation. However, it is also open to any UCU members who want to campaign against the endemic use of casualised contracts in HE, FE, ACE and prisons.
A main objective of the course is to develop your confidence to get involved in campaigning against casualisation - whether that is taking small steps such as talking to colleagues about the union, or putting up posters to developing campaigns and anti-casualisation claims in your workplace.
We are pleased to announce that an activist from Labor Notes (a grassroots organisation working in the USA) has agreed to speak at the meeting to share their experiences of organising to win in the workplace. We will also be looking at how you can use organising tactics to campaign against casualisation in the workplace and helping you identify the steps you can take to make this happen where you work.
This is a two-part event so ideally you will be able to attend on both days. If you are unable to do so but are interested in attending one of the days, please contact us.
There will be a restriction on numbers so please register early to secure your place. Registration will close at 12 noon on Monday 16 November. During registration you will be asked to answer a few questions to help us make sure the event suits your needs - please take a moment to complete them.
Any questions, please contact Jane Thompson.
Last updated: 22 October 2020