•
•
•
•

Union learning reps
Learning representatives
22 February 2008

Union learning representatives (ULRs) are branch based representatives and are similar to health and safety representatives; but while health and safety representatives focus on health and safety issues, learning reps focus on members' personal and professional learning interests.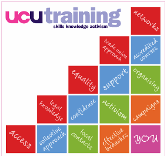 UCU learning reps induction
Read more about UCU's reps training courses
They offer assistance and expertise on including training and development in local collective bargaining agreements and can offer members individual advice and guidance on development issues. Find a more comprehensive rundown of the role here:
Learning reps can claim statutory time off to undertake their duties if they are trained. However this has to be negotiated with the institution's management. See:
---
Handbook
To support our growing network of learning reps based in colleges, universities, adult and prison education branches we run learning reps courses throughout the year. Further details of training courses are available here.
In addition, UCU has produced a handbook for learning representatives as well as a model learning agreement:
We have also produced a couple of guides for getting employers to support CPD:
---
Union Learning Agreements
---
Unionlearn
The TUC via Unionlearn provide a wealth of advice and guidance for learning reps as well as running events and training. For further information go to Unionlearn
Last updated: 5 August 2022