•
•
•
•

EI declares a climate emergency in education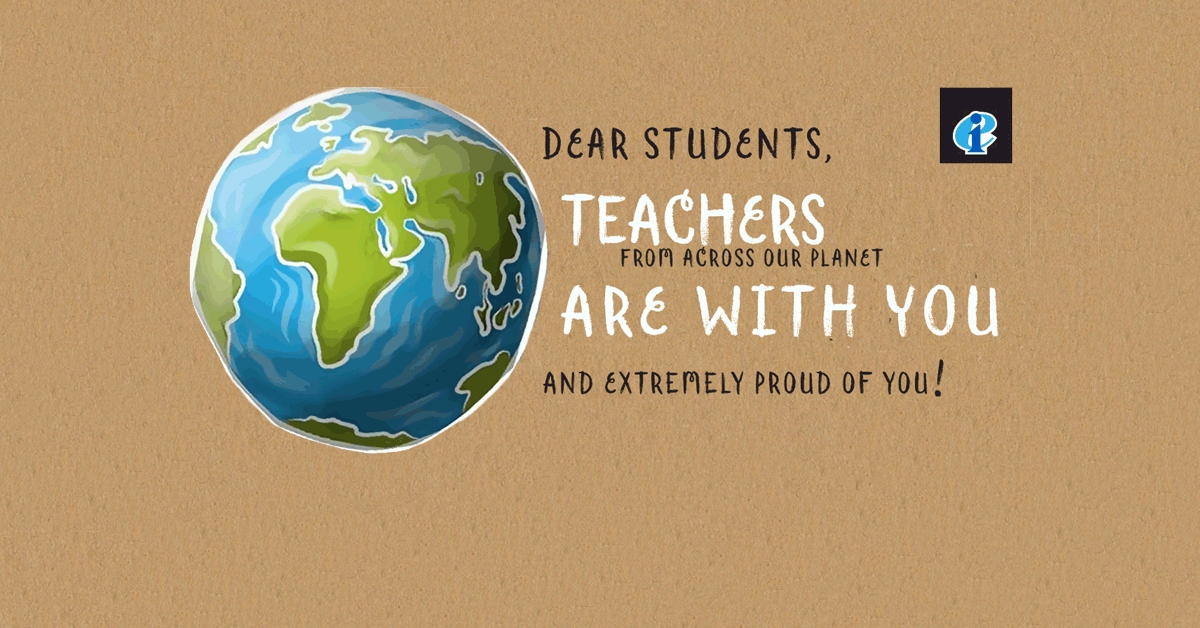 EI declares a climate emergency in education
17 September 2019

Education International has pledged to answer the call for climate justice from young people around the globe.
'The world is rallying for the Week of Climate Action from 20-27 of September. Our students, young people leading the Fridays for Future movement, have called on all of us to join them for the Global Climate Strike and demand climate justice for everyone', said David Edwards, Education International (EI) general secretary, continuing 'We will answer their call'.
At the recent EI congress two historic resolutions were adopted that made tackling climate change one of its main priorities for the next four years. The resolution 'Defending Education, Sustaining the World' explicitly calls on the EI executive board to 'stand in full solidarity with all students striking or protesting against climate change.'
What EI is doing
During the Week of Climate Action, EI will take this message to the United Nations in New York and will declare a climate emergency in education. EI will call on world leaders at the Climate Action Summit (23 September) and the SDG Summit (24-25 September) to climate proof our education systems: schools need to become sites of climate action and teachers have to be supported to teach climate change across all subjects in order to provide our students with the knowledge, skills and attitudes necessary to support a just transition.
EI will also join the protest in Brussels on 20 September together with other global union federations.
What you can do
David Edwards, EI general secretary, said 'I know many of you are planning to mobilise your members and support your students during this week. There are plenty of ways to show solidarity.'
A few ideas member organisations have shared include:
join the protest and put forward your demands
organise a short work stop during the day
teach classes on climate change from the perspective of your subject. There are plenty of resources available, for example Share my Lesson or World's Largest Lesson
share information about climate change with your members - EI's toolkit on climate change and education is a valuable resource
ensure schools are not sanctioning striking students
offer to help students organise the protest by providing speakers, stewards or logistical support
discuss how your education systems should change and how teachers should be supported to respond to the climate crisis and develop clear policy demands
call on your government to take urgent action now to mainstream climate change education across education policy, curricula, teacher training and assessment - too many governments are Off Track to fulfil their SDG promises
get in touch with other unions and civil society organisations and act together to maximise your impact
show your support on social media and share the EI visuals.
Share your work and enthusiasm
David urged organisation to share actions on social media using #Teach4Climate 'to show that educators are mobilising. Use the hashtag to find out what other educators are doing and get inspired.
'Send us your stories, pictures and videos at teach4climate@ei-ie.org so that we can amplify your message throughout the week. In addition, we will use the materials you send us at the COP25 in December to show governments that we are taking the lead on climate justice.'
Last updated: 17 September 2019