•
•
•

UCU COP27 statement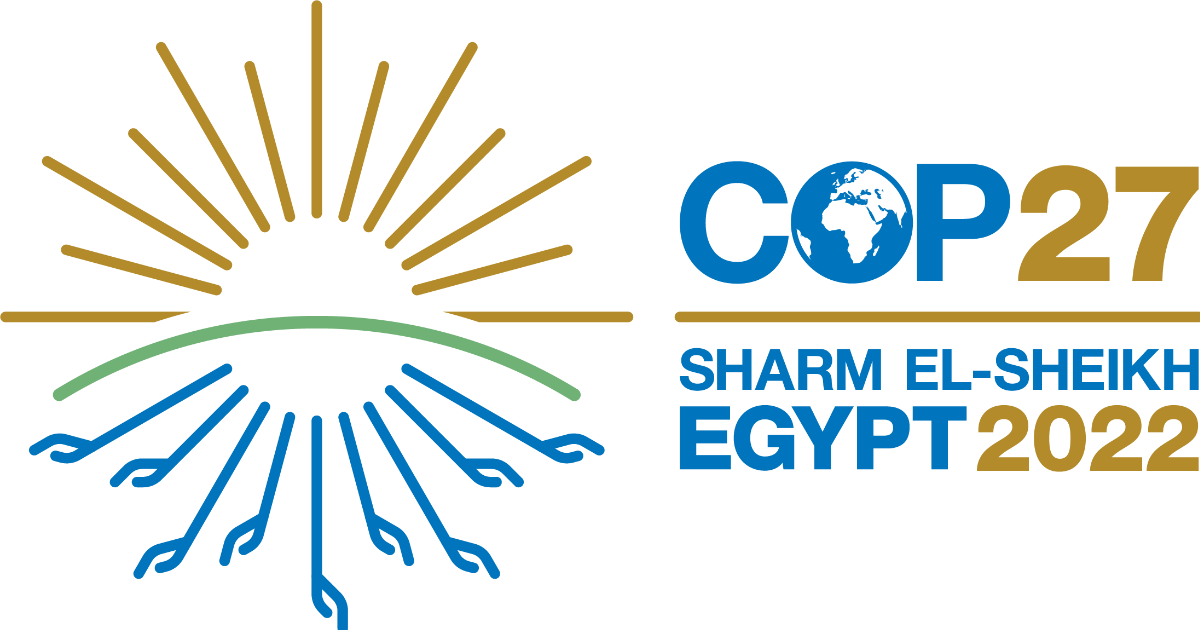 UCU COP27 statement
25 September 2022

Mass mobilisation: 12 November 2022

UCU supported the call for mass mobilisation across the country on Saturday 12 November 2022 to put thousands of people on the streets to demand climate justice in solidarity with the Global Day of Action called by Egyptian groups at COP27.

From the national and global cost of living crisis, climate impacts in the global south and the demand for climate reparations, and the urgent need to end fossil fuel extraction and for a workers-led justice transition - we will rise up together and fight for justice.
COP27 is the 27th UN Climate Change Conference of the Parties. The annual conference brings together world leaders to accelerate action to reach the goals set out by the Paris Agreement and the UN Framework Convention on Climate Change. COP27 took place in Sharm el-Sheikh, Egypt 7-18 November, 2022.
Learn more about COP27 from the official COP27 website here.
As Egypt prepared to take over the COP27 presidency, UCU and other trade unions are called for Egypt to end its repression of workers, trade unions and activists.
In Egypt the rights of freedom of expression, peaceful assembly and protest are not guaranteed. The country is subject to a climate of repression, even with the use of force, and the criminalisation of protests. Independent trade unions are severely hindered in the free exercise of freedom of trade union rights and the national law regulating the right to strike and trade union freedom.
UCU actively supported the ongoing campaign for justice for Giulio Regeni, the Cambridge PhD student who was murdered by the Egyptian security forces in Cairo while carrying out research with independent trade unions in 2016. As an affiliate of Egypt Solidarity, UCU welcomes the statement issued here Against climate change, against dictatorship: a message from Cairo | Egypt Solidarity (egyptsolidarityinitiative.org) and continues its commitment to affirm the right to social and climate justice, human and labour rights, full and quality employment, active and democratic participation.
UCU did not send any representatives to COP27 but instead did all that we could in the lead up and during COP27 to advocate and campaign for climate justice for movements and activists in Egypt who share our values.
In solidarity with activists implicated by Egypt's human rights violations, UCU are encouraging members to show support by joining the Egypt Solidarity Initiative:
write to your MP or government calling on them to demand the Egyptian regime releases political detainees and stops repressing protest
also, go to FreeAlaa.net for more information on Alaa Abdel Fattah's campaign.
For COP27 we called on UCU members to:
take action on the ground to continue working to progress climate action in their work places:
create pressure from the outside by joining your local climate marches and actions in the build up to and during COP27
write to their MP, calling on the government to act on climate change with urgency.
You can read more about UK trade unions' approach to COP27 set out in this TUC blog Egypt can't deliver a just transition at COP27 while workers' rights are on the line | TUC
Our youth and student partner organisation, SOS-UK, host of Mock COP are worked to ensure youth voice was present at COP27 and part of the decision-making process in taking action on the urgency of the climate and ecological crisis. Mock COP is an international youth-led campaign aiming to meaningfully amplify young peoples' voices at the highest levels of decision-making on the climate crisis. Climate justice is at the heart of Mock COP campaign asks, and whilst Mock COP recognize the human rights violations in Egypt, implicating activists, it is critical that young people are part of high level decision-making that will impact their future.
Find out more about Mock COP's plans and work around COP27 here.
See here for information on UCU's work at COP26 held in Glasgow in 2021.
Last updated: 3 May 2023