•
•
•
•
•

Covid-19 risk assessments and protective measures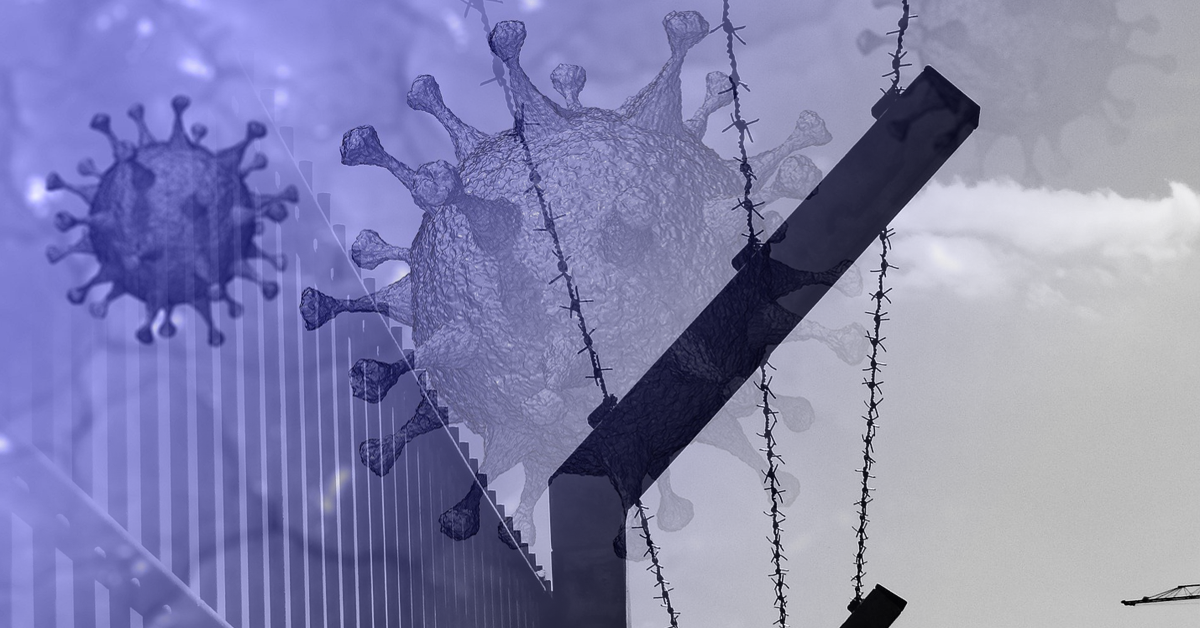 Covid-19 risk assessments and protective measures
12 October 2020

UCU has released further guidance to branches concerning negotiations and consultation with employers to ensure Covid-19 risk assessments are reviewed urgently and to ensure appropriate preventative and protective measures are in place.
Exceptional Delivery Models (EDM) - delivery of prison education
See the government's Covid-19 national framework for prison regimes and services.
What will be delivered in prisons at different levels of regime in this EDM?
Stage 3 (Restrict) - High Level Descriptor
Face to face group education and extensive library provision is not available across the estate and this has been replaced by in cell learning and learning/distraction packs and limited library provision according to co-horting arrangements. Prison Education Framework suppliers are providing in cell materials into prisons and DPS provision is suspended.
Stage 2 (Reduce) - High Level Descriptor
The in cell learning model is expanded with suppliers working to evolve materials in line with learner need and previously agreed curriculum. Some limited priority face to face learning and wider library opening is instituted in line with public health guidance on social distancing (which will impact on capacity of sessions).
Stage 1 (Prepare) - High Level Descriptor
This level would see a full curriculum offer being developed, including access to library services, reflected in annual delivery plans and agreed locally between prison and provider and mobilised. The delivery model may be significantly altered from delivery pre-Covid-19 to reflect the need to maintain social distancing if deemed applicable.
At Level 3 there has been agreement and risk assessments carried out for the face to face delivery of industrial cleaning.
UCU's position remains that the majority of teaching should continue to be based on in-cell learning until:
prisons have reduced their EDM levels to 1
risk assessments demonstrate that adequate control measures are in place to ensure face-to-face teaching can be undertaken with a low risk of Covid-19 transmission at L2.
In any event and for the foreseeable future it is our view that a mix of face-to-face and remote delivery will be necessary as a minimum control measure.
Current position
UCU has progressed consultation with all four PEF providers on an approach to H&S risk assessments. We have currently in place generic risk assessments and SSOW at EDM L3. These generic risk assessments should then have been amended locally as appropriate to take into account local prison variations. Every UCU member should have sight of the local risk assessment for your place of work together with a copy of the cleaning schedule.
We are just commencing consultation on L2 RAs and SSOW and an amendment to EDM L3 which MoJ and PEF providers want our members to carry out 'wing' work (deliver/receive in-cell packs and carry out enrolments). Before carrying out any work on the wings or face to face members should ask to see the risk assessment on the work they are being expected to conduct. Where members are concerned that the risk assessments are not suitable and sufficient, they should raise this with their local UCU reps or their regional office where there are no local reps.
If a member finds themselves in serious and imminent danger, they should follow UCU's advice on their rights here.
Face masks
At the time of writing we understand that the MoJ are currently revising their position on PPE masks. Currently due to security risks face coverings are not permitted to be worn inside of prisons. We are however advised by the POA that some of their members who have returned from shielding and insisted that as part of their individual risk assessment have requested that a PPE mask should be permitted as a reasonable adjustment and worn when they choose because the employer cannot guarantee the workplace is Covid-19 free and cannot guarantee social distancing is always taking place. We are also aware that where there are outbreak control teams, face masks are now being permitted.
UCU considers that all face to face risk assessments should have as a control respiratory protective equipment (in addition to good ventilation and social distancing) PPE regs - eg non-valve FFP2 masks. We are seeking that the employer needs to provide and pay for these and also provide a SSOW for their use.
The main way to view RPE/PPE is that it offers protection to the user from harmful substances. Face masks/coverings offer some protection to others from those who are infected. The use of face masks/coverings is highly unlikely for prisoners so we consider that FFP2 is the most suitable and less restrictive than FFP3.
Escalation routes
UCU also advises members to raise with their line managers and local UCU rep concerns if controls set out in the risk assessment are not being implemented on the ground. This should also include submission of 'near miss' forms with your employer and the prison. If you are in any doubt as to what the local escalation procedure is, please contact your site rep or committee member.
UCU has agreed escalation routes directly to HMPPS where issues are not being rectified locally. Please speak to your local reps or branch officer if you believe a matter has remained unresolved and needs escalation.
In addition to the above (not instead of) please also report any local breaches of health and safety here so that we can use the evidence in lobbying and campaign work.
Addressing individual safety concerns
In addition to the guidance on collective approaches to address Covid-19 health and safety concerns, we realise that individual members may also have particular concerns about the safety of a return to face-to-face teaching or working on the wings in light of their particular individual circumstances.
Unless and until RPE face masks become part of an overall risk assessment we recommend that members make a request for the issuing of a RPE face mask at any individual risk assessment .
We have also produced a series of template letters for use by members who reasonably believe that a request or demand that they return to on site working, carry out work on the wings or face to face teaching would place them in serious danger from Covid-19, in order to raise their concerns directly with their manager.
The letters are drafted for use by members in different circumstances; the relevant template will need to be tailored to the circumstances of an individual member and branches may need to support members to assist them in completing their letter or refer to the regional office for advice.
There are nine template letters for use by members in the following categories:
an employee who is clinically vulnerable or extremely vulnerable;
an employee from a BAME background
an employee with anxiety/depression related condition
an older employee
a pregnant woman employee from a BAME background
a pregnant woman from a white background
an employee with no particular relevant characteristics
an employee with no particular relevant characteristics but with vulnerable household member(s)
disabled staff at increased risk.
Each letter covers issues relevant to the circumstances/characteristics of the employee and includes reference to the employer risk assessment (or lack of one) to raise concerns with the member's manager.
To be most effective the letters should include reference to the employer's risk assessment, to highlight deficiencies in that and the reasons why the member considers it to be unsafe to return to onsite working in the current circumstances, until deficiencies have been removed and adequate control measures implemented
Members may not have seen the employer risk assessment and this element of their letter is likely to be the one that they will need assistance with. The key point for branch reps who are supporting members with drafting a letter is to encourage the member to identify specific factors that concern them in terms of risks to their safety, and to link these to elements of the risk assessment (e.g. If an employer's risk assessment specifies that in-person interaction in enclosed indoor spaces should be limited, and yet a member is being told that their timetable involves hours of face-to-face teaching in rooms without ventilation or social distancing measures, then these elements should be highlighted in the letter).
When completed, member's letters should be sent to their line manager, copied to their local branch for information. If there is no local rep then members should contact their regional office for support and advice.
Marianne Quick
UCU Bargaining & Negotiations Official
(Climate & Sustainability/Prison Education)
Last updated: 22 June 2021