•
•
•

ACE annual meeting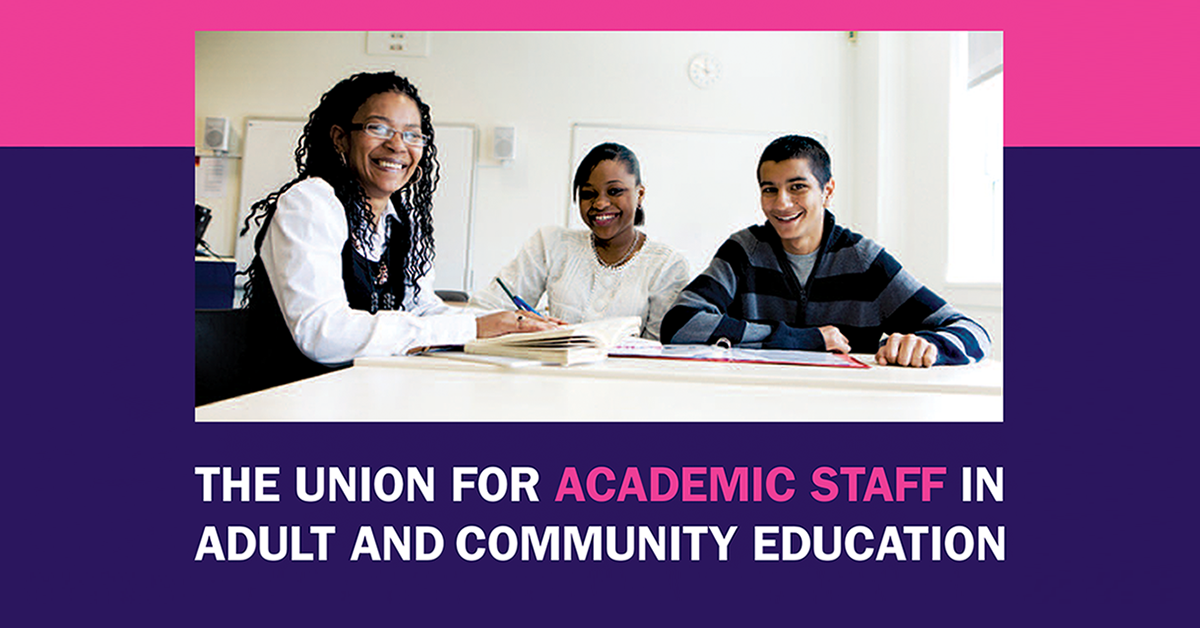 Annual adult and community education conference
1 April 2008

Annual meeting for members working in adult and community education
This year's annual meeting took place on Saturday 12 March 2022.
It was an opportunity for members in the sector to discuss what is happening locally as well as feed into some national ACE initiatives.
We launched our ACE manifesto and used your input to develop an ACE model contract, both of which we hope to use to campaign for ACE and to develop materials for local use in campaigning for improved terms and conditions.
Motions - deadline for submission of motions is Friday 18 February 2022
Each ACE could submit one motion to the meeting.
Resolutions passed at the annual meeting are advisory and are submitted to the National Executive Committee.
General
Access requirements
If members have any specific access requirements, please provide us with full details on the relevant section of the registration form to ensure that we can make suitable arrangements to accommodate members' requirements. Alternatively please contact Sue Bajwa.
Observers
If you are unable to get a nomination through your branch as a delegate, you can apply to attend the meeting as an observer. Observers can play a full part in the meeting except they are not able to vote on any motions. If you wish to attend as an observer please specify on the registration form where asked.
Conference papers
All relevant papers will be emailed to delegates approximately a couple days prior to the conference. The Zoom link will be emailed separately the day before the event.
Contact
Last updated: 18 March 2022