•
•
•

ACE annual meeting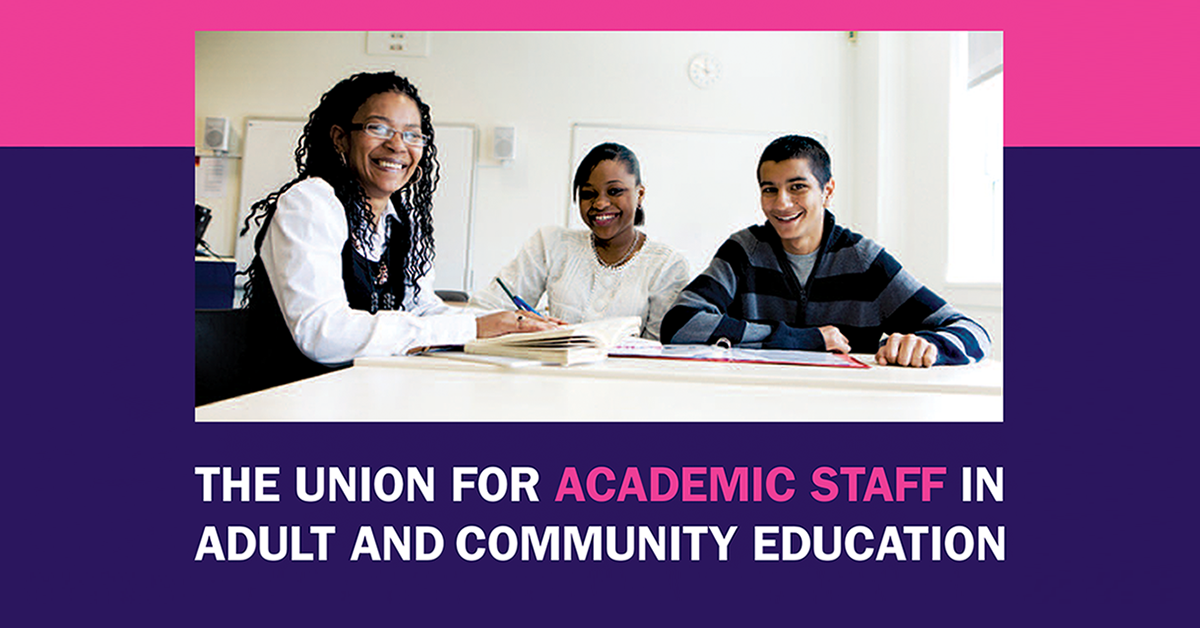 Annual adult and community education conference
1 April 2008

Annual meeting for members working in adult and community education

The next annual adult and community education conference is Saturday 9 March.
This meeting is for branch delegates from UCU branches working in adult and community education and employed in local authorities or the voluntary sector. The National Meeting will be held on-line using Zoom from 11:00 - 15:30.
This will be the opportunity for members to debate motions, get updates from officers and colleagues and enage in the panel discussion on the future for ACE post Covid with speakers from Holex, the WEA and our own Environmental Emergency Committee.
Registration
Registration deadline - Wednesday 8 March
Each branch may send 2 voting delegates. Branch representatives will be elected by a quorate general meeting or by a quorate branch committee meeting.
To register go to: https://ucu.wufoo.com/forms/adult-continuing-education-annual-meeting-2023/
There will be an e-mail confirmation automatically sent out after registration is complete.
Motions
deadline for submission of motions is Friday 17 February 2023
Each ACE could submit one motion to the meeting.

Click here for a motions form [29kb]
Resolutions passed at the annual meeting are advisory and are submitted to the National Executive Committee.
General
Access requirements
If members have any specific access requirements, please provide us with full details on the relevant section of the registration form to ensure that we can make suitable arrangements to accommodate members' requirements. Alternatively please contact Sue Bajwa.
Observers
If you are unable to get a nomination through your branch as a delegate, you can apply to attend the meeting as an observer. Observers can play a full part in the meeting except they are not able to vote on any motions. If you wish to attend as an observer please specify on the registration form where asked.
Conference papers
All relevant papers will be emailed to delegates approximately a couple days prior to the conference. The Zoom link will be emailed separately the day before the event.
Contact
Last updated: 24 October 2023