•
•
•

Academic-related professional staff annual meeting
Academic-related professional staff annual meeting
The 2020 annual meeting on the 12 March focused on the responses to two surveys the union had conducted, one for ARPS staff and one for branches about ARPS staff issues.

ARPS Presentation 2020 [701kb]
Workshops discussed the outline for a model claim for branches on ARPS staff issues, and discussed how branches would construct a campaign on these issues.
Expenses
UCU members are entitled to claim expenses (including caring expenses) for attending the conference. Expense claim forms will be available on the day of each conference. UCU expect members not to incur any more expense than necessary.
Reasonable travel and subsistence expenses will be paid to cover costs necessarily incurred in attending the conference.
---
Previously: 14 February 2019
The 2019 annual meeting was quorate for the first time in two years, so the main focus for the day was on electing an Academic-related, professional staff committee, and looking to formulate a work plan for the committee for the year ahead.

Motions adopted at the ARPS annual meeting 2019 [45kb]
A presentation of the

results of the last survey undertaken of ARPS staff in 2017 [446kb] was made to the meeting.
Lively workshop discussions produced some good feedback from the groups.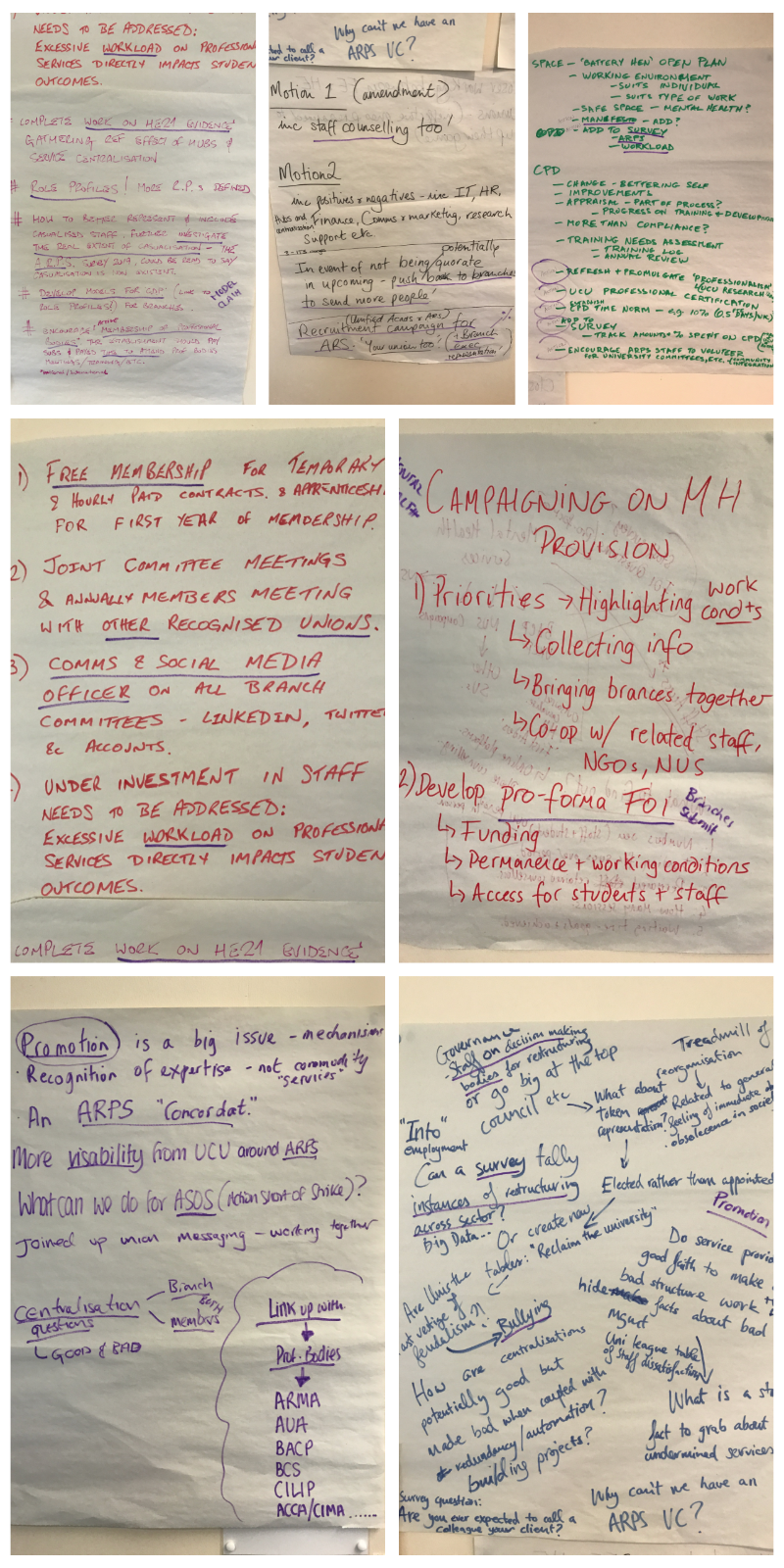 ---
Contact
Delegates and general conference arrangements: Sue Bajwa
Last updated: 24 April 2020