•
•
•
•

Win at Royal College of Art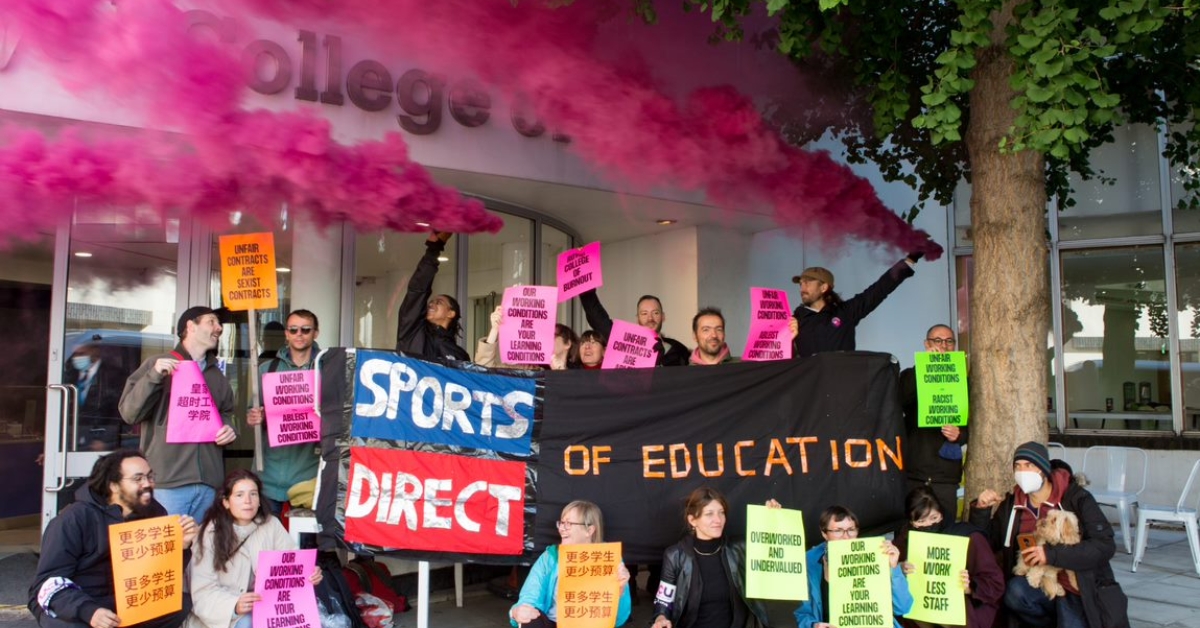 Win at Royal College of Art
16 May 2022

The branch at the Royal College of Art (RCA) have won significant improvements for members on casualised contracts following a long-running dispute and substantial industrial action.
In 2021 UCU-RCA sought improvements to the contractual terms for staff on casual contracts. At the time, 'Visiting Lecturers' did not qualify for unfair dismissal protection, redundancy pay or the other employment rights associated with employment status. They were also on a zero hours contract with guaranteed hours, paid at a daily rate subject to submission of timesheets when called. The arrangements were exploitative in the extreme and the branch sought negotiations to improve the contract and secure rights for their VL members.
When talks broke down (on this and other local matters relating to an increased teaching year) members voted overwhelmingly for strike action. The commitment of the members on the picket line has been inspiring. This commitment was matched by the tenacity and resourcefulness of the branch negotiators in talks at arbitration service Acas. The outcome is that the college has now agreed a process of decasualisation and will now only offer contracts with employment status (except for guest lecturers on exceptional one-off engagements). These new employment contracts will be on an open-ended basis except where there is a real business need (to be decided in accordance with a new policy on the use of fixed term contracts). The college is assimilating current daily paid and fixed-term workers onto open-ended full academic contracts (with protection for past continuous service) using an agreed method of fractionalisation.
The final settlement offer was put to the members on 28 April and the branch voted overwhelmingly to accept. UCU believes that this is a comprehensive and far-reaching agreement that sets a new tone for industrial relations at the RCA and paves the way for further meaningful discussions between the college and UCU the elimination of precarious contracts.
Last updated: 16 May 2022