•
•

Branch guidance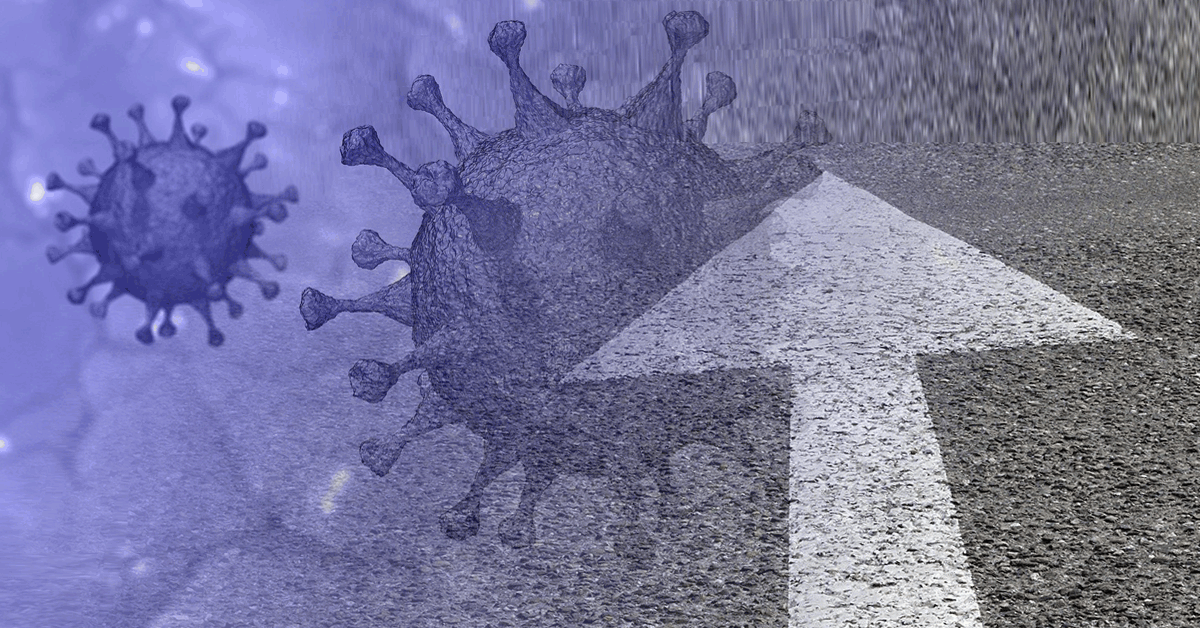 Covid-19 guidance for branches
Advice and guidance for branches on functioning during the Covid-19 crisis.
Member support
See detailed guidance and resources for branches in supporting their members.
Press work
As part of the union's campaign to protect our members health and safety during the Covid-19 crisis we are trying to highlight any examples of bad practice from employers, as well as any wins branches gain locally. Please read this guide to help generate press coverage of Covid-19 health and safety issues:

Covid-19 - branch press work [229kb]
Bargaining
We have published a detailed guidance document for UCU branches on how to engage with employers and ensure that any new working arrangements and other measures protect staff and respect their rights:

Covid-19 branch bargaining advice, Sep 20 [273kb]

Covid-19 crisis: branch bargaining guidance [290kb]
See also:

Branch health & safety note [245kb]
We will continue to update this advice when necessary and provide support for branches with any specific local challenges they face.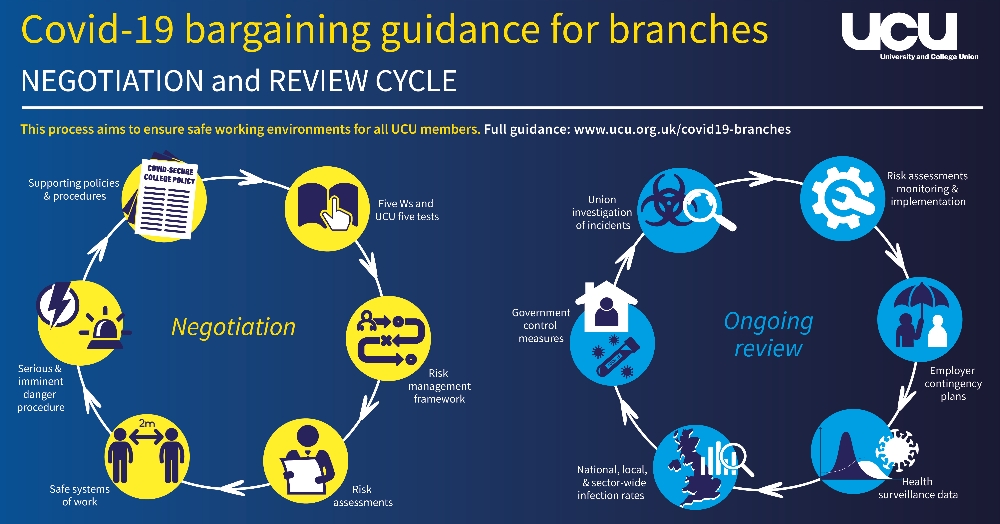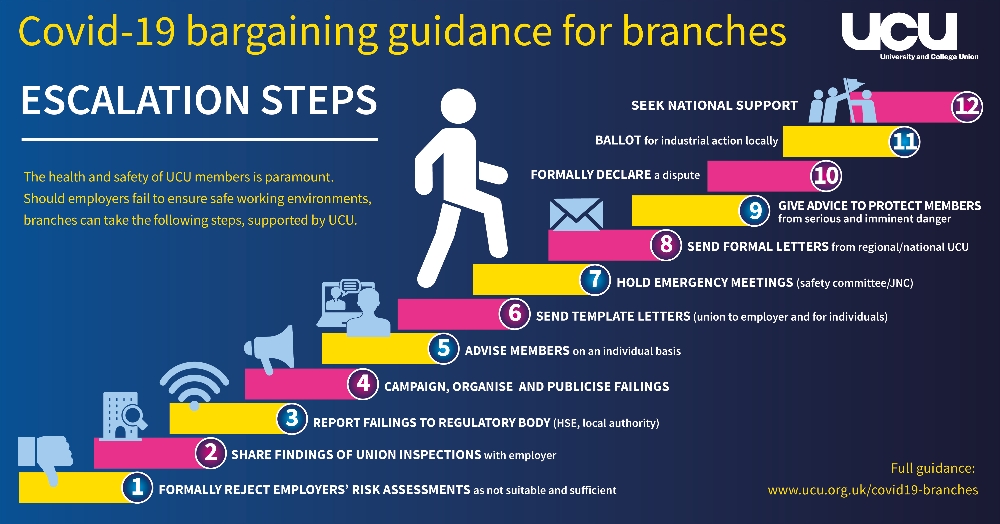 Reopening university campuses


Reopening of campuses - guidance for HE branches [233kb]


Roadmap for a safe return to university campuses - infographic [557kb]
Reopening colleges
In light of the UK government's announcement that colleges in England should be preparing to reopen, we have issued

advice to FE branches to inform discussions with employers about any future return to the workplace [220kb]
See also:

Covid-19 hazards and controls in FE [237kb]


Covid-19 - FE's five Ws, May 20 [178kb]
Protecting jobs in higher education
Looking at the report from London Economics commissioned by UCU to try and get a sense of the scale of the likely impact of the Covid-19 crisis on higher education, and suggestions for branches on how to use the report findings at a local level:

Protecting jobs in HE from the impact of Covid-19 [160kb]
Union democracy
Guidance for the conduct of union business by branches and regions/devolved nations during the Covid-19 pandemic:

Democratic continuity: advice for branches, regions/devolved nations [234kb]
See also:
Last updated: 30 October 2020