•
•

Protecting precarious workers
Protecting precarious workers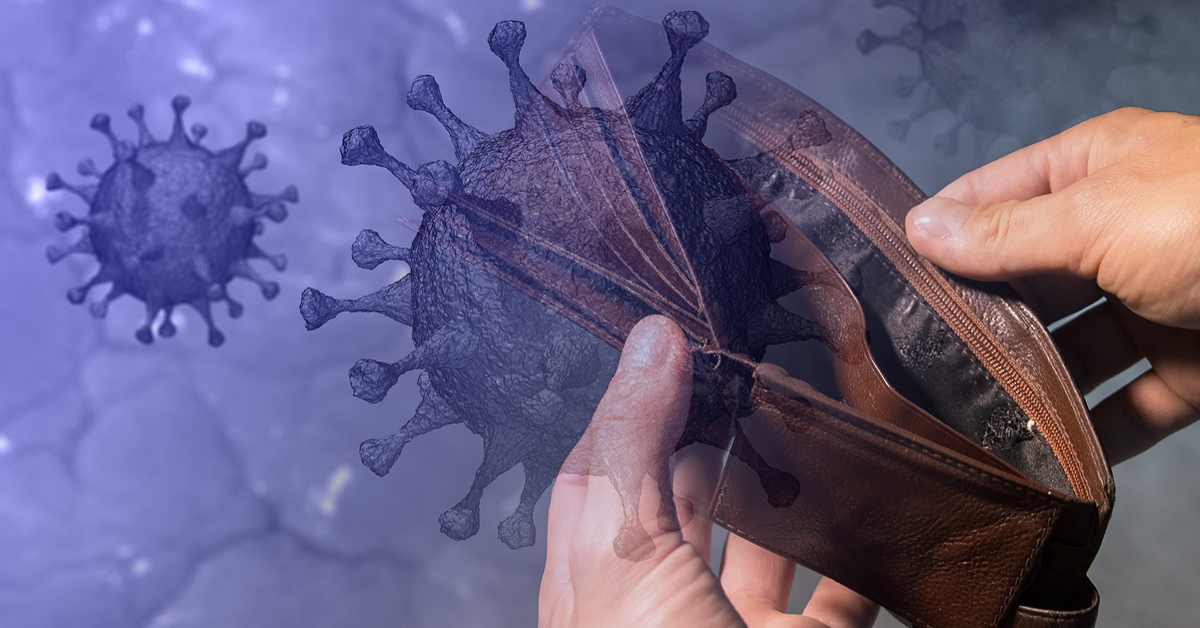 Protecting precarious workers
26 March 2020

UCU, nationally, regionally and at branch level, has recognised that our members on casualised contracts are some of the most vulnerable to the effects of the Covid-19 crisis at work.
UCU has been calling on all employers, across all our sectors, to continue to pay staff on all types of casualised contracts during the current crisis, even if is not possible to carry out work because of e.g. cancelled classes.
Where staff are on variable hours contracts (including zero hours) and future hours have not yet been scheduled and agreed, then we are asking branches to negotiate with local employers to agree a fair way to determine hours to be paid for the duration of the crisis. We think this should be based on previous patterns of work over an appropriate period. Many employers are likely to use the methodology set out in the government's Coronavirus Job Retention Scheme (CJRS) for staff on variable pay (see below) but if that would leave members at a disadvantage compared with their expected earnings we should be calling on employers to honour those expected earnings.
Our

bargaining advice to branches [290kb] is very clear that a key demand to employers is to protect the income of staff on casualised contracts, with government support where appropriate.
A number of employers have been negotiating with UCU about the position of staff on casualised contracts including the use of the government's CJRS and many employers have been clear that even where staff on casualised contracts are unable to carry out their work, their income will be maintained, for example at Sheffield University and Bradford College. Some employers have given an early commitment to extend fixed-term contracts that are coming to an end, if they would otherwise have been extended e.g Exeter University and King's College London.
Branches, with support from the regional and national union have also been resisting and campaigning against the appalling practices of some employers who have used the crisis to undermine the employmen of staff on casualised contracts for example at Bristol, Newcastle and Sussex universities.
We have been seeking commitments from the national employers bodies that staff on casualised contracts will have their earnings protected and that employers will not end fixed-term contracts during the Covid 19 crisis.
The Association of Colleges have advised us that they recommend to all their colleges that they should treat all staff on casualised contracts, including agency workers, the same as permanent staff. They recommend that hours that casual staff would have otherwise been working before the Covid-19 crises (so all agreed hours) should be paid and that casual staff should either be working from home or furloughed according to their funding.
We are continuing to work with the TUC and have made a joint submission of evidence to the treasury select committee as part of the Trade Union Coordinating Group, outlining various ways in which precariously employed workers in a range of sectors including tertiary education should be supported by the government through this period. These include calls on the government to:
introduce a comprehensive guaranteed minimum income scheme
extend protection to freelance/self-employed and gig-economy workers
allow sole traders access to assistance schemes
suspend HMRC office closures to ensure experienced officers are retained so that the new scheme can be swiftly and effectively implemented
increase statutory sick pay (SSP) to the rate of the Real Living Wage
provide paid leave arrangements for those with additional caring responsibilities
lift the earnings threshold for qualifying for SSP
eliminate the five-week wait for Universal Credit, and suspend sanctions, re-testing for eligibility to disability components, and the savings threshold for those without any other source of income
ban evictions for rent arrears for at least 12 months
introduce assistance for the cost of increased utility bills and avoid building up debts.
The general secretary continues to take part in meetings between other trade union general secretaries and government officials to press the government in this area.
In response to this lobbying, on 8 April 2020 in a message from the minister of state for universities, Michelle Donelan, said:
'I know there may be large numbers of staff who are on short-term, casual or hourly paid contracts, as well as those employed by outsourced services. They will of course be anxious about how they will manage financially.
In most circumstances I expect employers will be able to continue paying staff. But where this is not the case, workers can rely on the package of support announced by the chancellor, including the Coronavirus Job Retention Scheme, which will help pay staff wages and keep people in employment.'
Workers on fixed-term, variable or zero hours contracts
The government's recent announcement of a job retention scheme for businesses means that employers may be able to access government funds to cover a large portion of the wages of staff who cannot work because of the crisis.

See UCU's advice on the Coronavirus Job Retention Scheme. [247kb]
It is clear that the government's job retention scheme will cover employees on fixed-term, variable and zero hours contracts and some employers e.g. Sheffield University, have offered staff on casualised contracts the option of being furloughed with no loss of income. However, there are limits on public sector organisations and those funded by public funds accessing the scheme so branches need to discuss with their employer how and if the scheme can be accessed to support staff whose jobs may otherwise be at risk.
The government's self-employed income support scheme
Members working in higher and further education institutions who are genuinely self-employed may be able to received support from the government's self-employed income support scheme:

[Archived] Guidance on self-employed income support scheme during Covid-19 crisis [167kb]
However if you are paid through the institution's pay roll and they deduct your tax and national insurance it is more likely that you will be covered by the government's Coronavirus job retention scheme.

See UCU's guidance on the Coronovirus job retention scheme. [247kb]
Support for agency workers during the Covid-19 crisis
If you are an agency worker paid through PAYE ('pay as you earn' where the agency deducts tax and national insurance contributions from your wages), you are eligible to be furloughed and receive support through the Coronavirus job retention scheme. You are also entitled to Statutory Sick Pay which covers you both if you're ill and if you need to self-isolate because you have been in direct contact with the virus. Further details of support for agency workers is available here:

[Archived] Guidance on support for agency workers during Covid-19 crisis [206kb]
Fixed-term research staff in higher education
Academic and academic-related/professional services staff on research-related contracts will be understandably concerned about the impact on research projects and grants they are involved with. The general secretary has written to UK Research & Innovation (UKRI) about the need for additional government funding to sustain research projects and staff where necessary, and about the other ways in which UKRI can support precarious research staff during this period.
You can read UKRI's initial response to UCU's letter here. Unfortunately, there was very little in the response which would enable UCU to reassure research staff and therefore we will continue to push for a stronger response from government and the funding bodies.
On 17 April 2020 the government issued advice which stated: Where research work has been paused (for example, where grant holders have requested a no-cost extension to UK Research & Innovation grants) and therefore providers are not able to receive payments towards staff costs for a period, resulting in a loss of income due to ceased or reduced delivery of research programmes, providers should consider their eligibility and apply for the wide range of financial support that HM Treasury has already announced for businesses, including the Coronavirus Job Retention Scheme.
In November 2020 UCU said it was not good enough for UK Research and Innovation (UKRI) to respond to Covid-19 difficulties by telling PhD students to complete their research within their funded period.
What next?
It is important to recognise that the insecurity that all staff are experiencing as a result of the Covid-19 crisis is heightened for staff on casualised contracts. Even those who are working, or who have their income guaranteed until the end of the teaching year, are likely to be even more anxious than usual about lack of income over the summer period and whether or not they will be offered work in the new academic year. Many staff on fixed-term contracts remain in the dark as to whether or not they will have their contract renewed and, if not, how they will find alternative work at the current time.
Branches should therefore be seeking a commitment that hours for staff on variable hours contracts will be confirmed before the summer so that staff will at least know their likely income for the Autumn term.
Employers will obviously be concerned about the longer-term impact on the current crisis, especially in terms of impact on student numbers.
However, making decisions now to cut staff, including attacking the most vulnerable members of the community by deciding a policy of non-renewal of fixed-term contracts and ending or reducing hours of hourly paid staff, needs to be resisted by UCU.
Branches should be seeking an agreement that any proposed cuts (including those to staff on casualised contracts) will be put on hold until at least the end of the Covid crisis. Any proposals for future staffing thereafter should be handled in the normal way and according to the institution's managing change policy.
It is UCU policy to oppose cuts and redundancies, including to those of our members on casualised contracts. Any attempts to single out staff on casualised contracts to take the brunt of proposed cuts needs to be vigorously resisted. The first step for any branch in such a situation is to call on all members to oppose such cuts and make this an issue for the whole branch.
Branches should seek support from their regional office in resisting and campaigning against any proposed cuts in the usual way.
Pushing for long-term, structural solutions
Across the sectors we represent, employers have come to prioritise 'flexibility' in their hiring practices, using short-term, hourly-paid contracts to restrict the employment rights of staff and deny them opportunities to build secure, fulfilling careers. The coronavirus crisis is highlighting some of the many flaws in this employment model. If employers had hired more of their staff on a more secure basis, they would now almost certainly be in a position to claim more support from the government's wage replacement scheme.
For instance, if employers had converted more hourly paid contracts to fractional contracts - something which UCU has persistently demanded in a range of sectors, including most recently in our 'Four Fights' higher education dispute - they would have no trouble covering wages which those workers stand to lose as a result of cancellations of teaching, exams and other activities. This would bolster employers' retention of staff and stabilise their overall turnover while preserving their ability to provide a good education to students over the medium to long term.
This is why our ongoing work to reduce precarious employment is more than ever, and we are not abandoning any of the claims or disputes which we have registered with employers on this issue, locally or nationally - even if our current focus is on the immediate problems and needs created by the coronavirus crisis. Please click here for a full catalogue of news and resources relating to our campaigns and industrial action to improve job security for workers in all the sectors we represent.
Last updated: 13 November 2020