•
•
•
•
•
•

Health Educators' Summit 2010
Health Educators' Summit 2010
Healthcare workforce changes • NHS White Paper reforms • £20billion NHS 'efficiency' savings • The Browne Review • Comprehensive spending review • Higher Education funding cuts...
Conference report - Health Educators' Summit
30 November 2010
The Health Educators' summit took place at UCU headquarters. 40 delegates (58 registered) from institutions across England and Wales braved adverse weather conditions to attend. Delegates were UCU members in the main, most holding joint membership either with the Royal College Nursing (RCN), Royal College of Midwives (RCM) Chartered Society of Physiotherapists (CSP) or the British Association of Occupational Therapists (BOAT); however a small minority of non UCU members of these organisations were also present. Andrea Spyropoulos, President Elect of the RCN and a representative from the Royal College of Speech and Language Therapists also attended.
Opening the Summit, Terry Hoad, UCU President Elect, welcomed delegates and acknowledged, with thanks, the support and collaboration of sister unions and staff associations in helping to stage the event. He informed delegates that the Summit came at a very important time for health educators and referred to new proposals for commissioning education and training provision for health professionals working in the NHS, making clear that the UCU would strongly oppose any measures which would result in job cuts and increased workloads. He emphasised that the UCU was not against change but warned against ill advised tinkering in the short term which could lead to a destabilised health workforce for years to come. Delegates were advised to be vigilant about protecting our universities' outstanding record of providing education and training for health professionals working in the NHS today. He said Health Educators would not be immune from the unprecedented attack on the funding of the HE sector as a whole; however the UCU was united in its call to oppose government reforms to both FE and HE, and defend members pay, jobs and pensions. He also renewed the UCU's pledge to support Health Educators and promote the valuable work they do.
The transport disruptions prevented Debbie Mellor, Deputy Director - Education Policy, Department of Health from attending. Fortunately her

presentation slides [550kb] had been sent in advance so it was still possible for delegates to hold a discussion on their contents, ably led by a Gill Robertson of the RCN. The presentation slides gave a background summary of the White Paper 'Equity and Excellence: Liberating the NHS', and set out the government's aim, in its new planned approach to workforce planning, education and training, to achieve:
Security of supply
Responsiveness to changing service models
Continuous improvement in the quality of education & training
Value for money.
Dr Sally Ruane, of the Health Policy Research Unit, De Montfort University gave a

thought provoking critique [724kb] of the new market approaches to health provision. Her well received presentation was followed by a lively Q&A session with many delegates expressing alarm at the wide ranging implications and detrimental effects that increasing marketisation would have not only on their professional practice but on the provision of NHS healthcare as a whole.
The

Council of Deans of Health's response to NHS reforms/White paper [1mb] was delivered by Professor Anne Marie Rafferty CBE, Executive Board member and Head of School, Florence Nightingale School of Nursing & Midwifery, King's College London (attached). She presented the case for HEIs to play a leading role in managing change and the education of the NHS workforce. She asserted that HEIs should be able to question as well as embrace and lead reform. HEIs, she stated, were 'fit for purpose' and capable of change in global, national, regional and local contexts; committed to co-creating new knowledge and ideas though research and development and knowledge exchange; and driven by a strong obligation to the values that underpin health and social care.
The afternoon featured a discussion panel concentrating on health professional perspectives, comprising Professor Dame Betty Kershaw representing the RCN; Sue MacDonald, Education and Research manager for the RCM; Graham Pope, Associate Professor from Nottingham University representing the CSP; and chaired by Michael MacNeil UCU National Head of HE. The panel was invited to address the following questions:
What does the future hold for health professionals working in the NHS?
How can we secure the commitment of clinical/service providers/stakeholders in supporting quality university education for health professionals?
Each panel member spoke in turn in to give their views, followed by questions and points from the floor.
The common themes arising from the discussion centred on the need to challenge attacks on Health Educators' professional integrity and expertise, and concern about the growing effort required to maintain high professional standards and combat moves to the devalue the health professions. The principle of having health professionals trained and educated by health professionals was cited as key to upholding the standing of the health professions, as was the need to protect the close involvement of Health Educators in clinical settings and practice. Health Educators were called on to do more to promote the value of higher education and emphasise links to positive patient outcomes. Getting to grips with new commissioning processes was raised, with a view to growing services led by health professionals.
Overall, the Summit saw lively, participative and interesting debate throughout the day. There was a strong feeling, commonly expressed, that the latest NHS reforms jeopardised the education of future NHS health professionals and undermined the professionalism and expertise of Health Educators. The UCU and our sister health unions were called upon to follow up the Summit with practical campaign and organising actions to defend health education provision in our universities.
The priority actions identified by the delegates, during discussion in the afternoon workshop groups, included:
Promoting messages highlighting the clear correlation shown between care provided by educated, qualified health staff and achievement of positive patient outcomes;
Promoting the work of Health Educators in HE;
Finding common ground and forging partnerships with other key agencies i.e. NUS, Council of Deans of Health etc;
Running (the UCU) targeted recruitment campaigns amongst Health Educators.
The purpose of the Summit was stated as follows:
To gain the latest information and authoritative insights on new health policy developments affecting the provision of health education in HEIs;
To examine and consider the potential impacts of the emerging health policy agenda on Health Educators and health education provision;
To examine and consider the impact of HEI budgets cuts on Health Educators and health education provision;
To share information and experience of institutional level impacts on Health Educators and health education provision;
To consider and formulate options for challenging detrimental policy changes and to defend health education in HE.
In these aims the Summit was entirely successful. Ron Mendel, UCU National Executive Council member and chair of UCU Health Educators' Advisory Group, closed the Summit by remarking on the excellent standard of the speakers and presentations, the high quality discussions and thoughtful comments and questions he had observed during the day. He praised the Summit for providing an excellent forum at which to raise the profile of Health Educators in Higher Education
Barbara Beckles
National Industrial Relations Official, UCU
---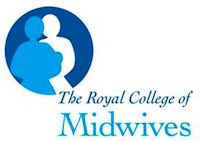 Last updated: 29 January 2020