•
•
•

Raising UCU's profile
Raising UCU's profile
23 June 2006

A range of materials for promotion, recruitment and campaigning, including examples from branches for ideas and inspiration.
Downloads
Order
Please contact Martin Whelton to order any materials.
---
Downloads
Quantities of some of the posters and leaflets below may be available for branches on request. Please contact Martin Whelton for further information.
General
Academic-related and professional staff
Adult community education
Casualised staff
Early careers
Further education
Open days
Privatisation
Researchers
Newsletters
Press
Petitions
Inductions
Templates
---
Order
Please contact Martin Whelton to order any materials.
UCU hard copy recruitment leaflets
All members must now join online. There is a membership enquiry form available for recruitment and induction meetings, available also in Welsh. Please contact Martin Whelton to order printed copies of the forms.
---
UCU pens
Ballpoint pens with wording 'Make it happen' and UCU web address.
---
UCU balloons
Eleven inch diameter latex balloons with UCU logo on two sides, available in pink or purple. Great for dressing recruitment stalls. Balloon sticks are also available on request.
---
UCU cotton bags
Good sized cotton carrier bags with the 'Rosie' build the union image on one side.
---
Reusable drink mugs
BPA-free, reusable, recyclable plastic travel mugs. Microwave and dishwasher safe. Maximum seven per branch.
---
UCU badges
Small metal lapel badges, one with UCU logo on white background and silver border, the other saying 'UCU rep'. Both fasten at the back with a brooch style pin.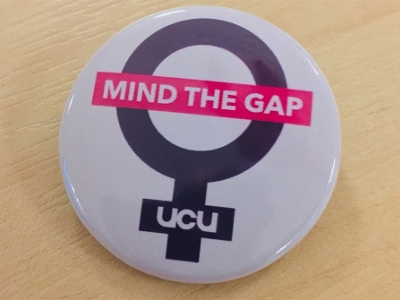 Mind the gap
4cm round white buttons, featuring the mind the gap design and the UCU logo. Badge pin fastening.
---
UCU notepads
Handy A5 notepads for stalls and the staff room in white paper with UCU logo and web address. Pads are made from elemental chlorine free 100% recycled paper. Each pad contains fifty sheets.
---
UCU lanyards
2cm wide UCU black nylon lanyard with UCU logo, website address and wording 'your vote, your voice, your union', with metal side release clip.
Last updated: 27 July 2023