•
•
•
•
•

HE negotiations 2022-23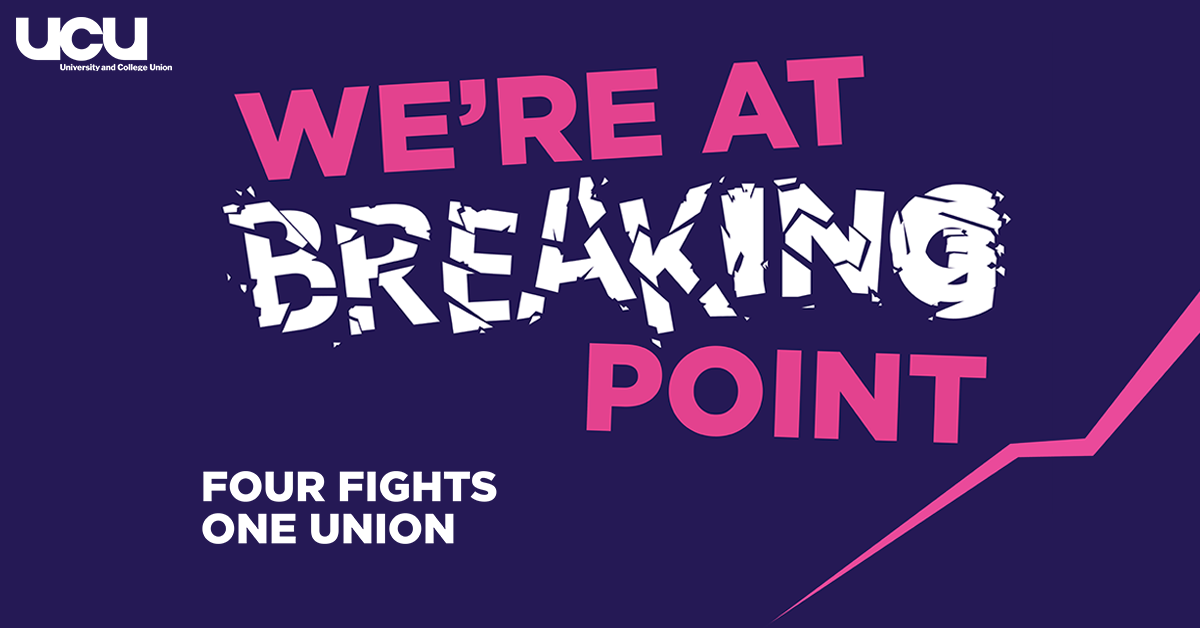 HE negotiations 2022-23
23 March 2022

Information on the UK-wide higher education negotiations for 2022-23 which take place within the Joint National Committee for Higher Education Staff (JNCHES).
'Full and final offer'
10 May 2022
UCU has now received a full and final offer from UCEA, the employers' representatives, in respect of the 2022-23 pay round:

UCEA: final pay offer 2022-23, May 22 [311kb]
This was a marginally improved offer on pay which will mean 3% for UCU members and progressively more for the lowest paid. The initial offer was 2.75%.
VCs urged to push for serious offer
29 April 2022
The joint unions have written to all vice-chancellors & principals asking them to contact UCEA and ensure that a 'serious offer' which addresses the trade unions' claim must now be made at the final meeting on 5 May:

JNCHES negotiations 2022-23: joint union letter, 29 April 2022 [105kb]
Second negotiating meeting: unions' response
27 April 2022
The employers increased their offer by another 0.15% during the second negotiating meeting on 25 April. The joint unions have responded by issuing a statement which said 'in the context of the real suffering we know our members are currently experiencing, we found this to be a woefully inadequate response':

JNCHES negotiations 2022-23: joint union statement, 26 April 2022 [28kb]
UCEA opening offer
21 April 2022
An initial offer was received from the employers on 21 April. This offer fell well short of the joint pay claim. It involved an offer of a 2.75% sub-inflationary rise on the majority of pay points, with bottom loading on pay points 3-19 ranging from 6% at point 3 to 2.8% at point 19, to accommodate the legal requirement to meet the new national minimum wage. It also included a rise in all other pay related allowance by the same percentage points, and an offer to continue talks to progress all other elements of the joint claim:

JNCHES negotiations 2022-23: UCEA opening offer [396kb]
First negotiating meeting: joint union statement
4 April 2022
Following the first negotiating meeting the joint unions issued a statement which stated they 'were forced to conclude that UCEA had no intention of negotiating seriously':

JNCHES negotiations 2022-23: joint union statement, 4 April 2022 [122kb]
Joint HE trade union claim submitted
23 March 2022
The higher education joint trade union claim 2022/23 has been agreed by the five HE trade unions; UNISON, Unite, EIS, GMB and UCU, and has been submitted to the employer's representatives at UCEA in advance of the first JNCHES negotiating meeting on 30 March:

HE unions' claim 2022-23 [399kb]
The claim, which among other matters covers UCU's core Four Fight demands; a pay rise for all that is above inflation, intersectional pay inequality, dealing with excessive workloads, stress and mental health issues, and addressing wide spread precarious contracts, which includes a specific claim for graduate teaching assistant and postgraduate researcher employment security, is both ambitious and timely.
The outcome of last year's JNCHES negotiations led to the 'live' Four Fights dispute. This year the onus is on UCEA to demonstrate leadership and to match the union's ambition, by making an offer that addresses the decline in member's pay and the cost of living squeeze, tackling pay inequality, reducing workloads and casualisation, as well as dealing with structural issues with the pay spine.
The JNCHES negotiating timetable for 2022/23:
meeting 1 - Wednesday 30 March 2022
meeting 2 - Monday 25 April 2022
meeting 3 - Thursday 5 May 2022.
Branches will be updated with developments during the negotiations.
List of participating UCEA institutions for 2022-23.
Last updated: 11 May 2022